Looking for the perfect gift for the garage gym athlete in your life, or maybe even a gift idea for yourself? I've got a bunch of gift ideas for CrossFitters, weightlifters, and gym rats of all types. From big gifts that'll ensure your gift is the best gift, to smaller, more affordable gifts and stocking stuffers.
This is part one of a two-part post. Part II can be found here. Also check out the new 2015 Holiday Gift List! Merry Christmas and stuff!
---
Make a Powerlifter Happy – Rogue Monolift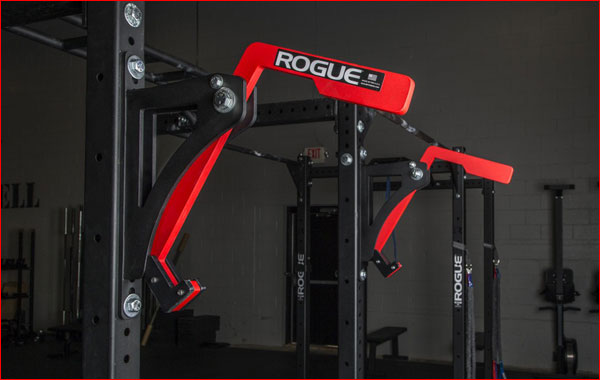 I've been wondering when Rogue was finally going to release their own monolift – well here it is, just in time for Christmas. These are pretty damn cool. Not only is this monolift built like a tank with 3/4″ steel, but Rogue went ahead and made it eye-catching as well! These are a must-have for any serious powerlifter, and I am sure lifters of any variety can appreciate the beauty and usefulness of this accessory.
There are two versions of this cost-saving alternative to a full-blown monolift; one that fits the Infinity and Monster Lite racks, and another that fits only the Monster racks. They are priced $275 and $295 respectively. Check out the product pages for each lift to get all the specifications and details. This product is made in the USA.
---
Cold Garage Gym Winter Wear – Hoodies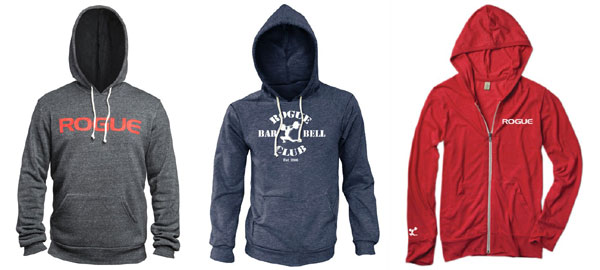 It's getting cold out there in those garage gyms. One of the simplest ways to take the edge off that initial blast of cold is to start your workout dressed in an extra layer or two. Since bench pressing or snatching in a heavy coat works about as well as trying to squat in blue jeans, your best bet is probably going to be a hoodie.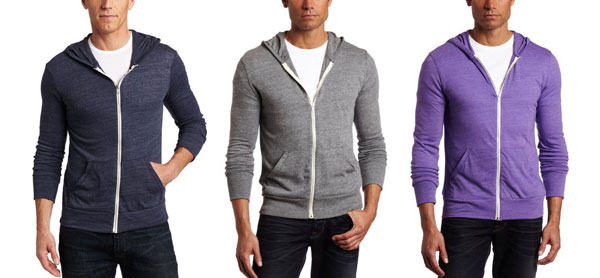 When buying a hoodie for someone to work out in, stay away from the super thick, double fleece hoodies. Stick with either athletic hoodies, or the thinner, tri-blend, layering hoodies (shown above). They still offer some warmth, but more importantly they allow you freedom of movement so your range of motion isn't restricted while you warm up. Of course, you can always wear a track suit; just don't forget the gold chain if you do.
---
Gift Ideas for CrossFitters – Matt Chan Bar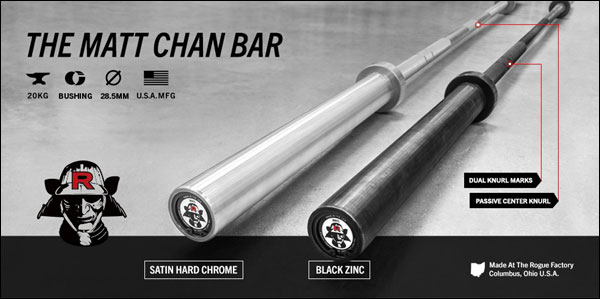 I'm a big fan of the Matt Chan Bar. If you've seen my Chan Bar Review, then you already know that I don't think a single thing about this bar needs to be changed. The knurl is super grippy without being a cheese grater; it has a passive center knurl for those back squats; and it has a few inches of extra space between the center knurl and outer knurl for your shins during deadlifts and cleans.
Although I believe the unique knurling features and grip of this bar already make it worth owning, the rest of the bar is bad ass as well. Matter of fact, special knurling aside, the Chan is practically an Ohio Bar. The chassis is the same 28.5 mm, 190,000 PSI, dual-marked shaft that offers an impressive amount of whip, and the sleeves contain Rogue's smooth spinning bronze bushings.

The Chan is available in either a satin chrome or black zinc finish. Personally I prefer the satin chrome finish because I think it feels better in the hands. Chrome will also look newer for much longer; it won't fade out like zinc. Having said that, both finishes will protect the bar from oxidation – and that is the point after all.
I believe that the Matt Chan Bar is Rogue's best and most unique bushing bar by far. I can't imagine any CrossFitter or weightlifter not being incredibly pleased to receive one as a gift. The black zinc Chan is $295, and the satin chrome Chan is $375.
---
Lose the Tape with Nubs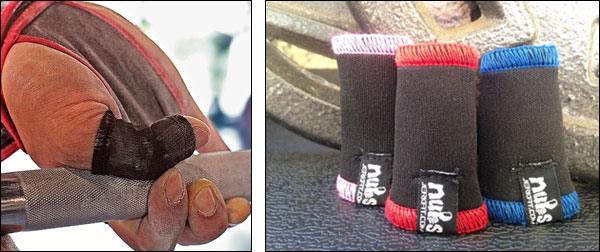 A great stocking stuffer for a hardcore CrossFit athlete or aspiring Olympic lifter, Nubs are designed to replace the tape that's normally used for a hook grip. They're handmade in the USA of an elastic, latex-free material. They fit snugly, absorb sweat and chalk, and they stay put. Of course they are also washable. Nubs are sold in pairs in three different sizes and cost only $10. Clever idea!
---
Weightlifting / CrossFit Shoes
It's a fact, wearing shoes designed for the sport or activity you're engaged can help both your performance and your overall comfort level. It's true for running, climbing, soccer, basketball, hiking, and even bowling.
Well the same is true for Olympic lifting and CrossFit; shoes can make all the difference in the world. You wouldn't run four miles in regular sneakers, so why would you WOD in them? If you or someone you know is weight training in some ratty old sneakers, well do yourself/them a favor, get the right shoes for the job.

Where do you get weightlifting and CrossFit shoes? You can get them online direct from Reebok, Adidas, Nike, Inov-8, and Do-Win. Better yet, you can just hit up Rogue Fitness and see them all in one place. Rogue has the largest selection of Olympic Weightlifting and CrossFit shoes anywhere. They carry all the major brands, all the major styles, all the colors, and there is usually something on sale. Rogue is definitely your one-stop, weight training shoe store.
Check out this complete guide to weightlifting shoes by Chet Morjaria if you are unsure of how to choose the right shoes.
---
Fat Gripz, the Gains Maker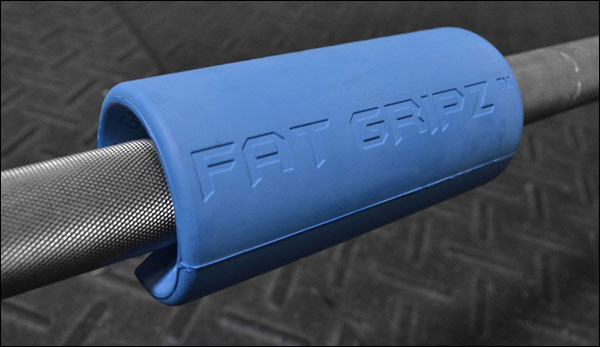 Turn every barbell, dumbbell, pull-up bar, and cable attachment into an axle for under $40. See how strong you really are when you do chins and deadlifts with Fat Gripz wrapped around the bar. Even curls become an ego-killing challenge. It's worth the pain; your arms are going to explode with gains and your maxes are going to shoot up.
Fat Gripz would make a great, inexpensive stocking stuffer for powerliftings and weight lifters, but make sure they don't already have a pair. There's a decent chance they do!
---
Hookgrip Sequence Posters for your Garage Gym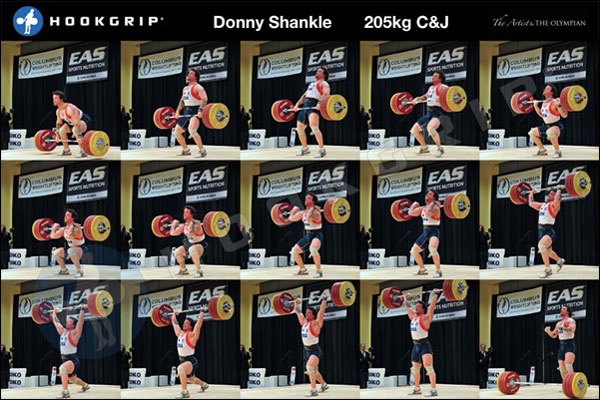 Constantly motivate yourself by decorating the walls of your garage gym with posters of those who inspire you. No matter who you look up to in the Olympic Weightlifting world, there is a good chance that you can find a sequence poster or two of that lifter; Klokov, Shankle, and Aukhadov, just to name a few. Even if the Hookgrip image you'd want to see isn't already a poster, you can have it made into one for only $30. Pretty cool!
---
Cookie Dough Quest Bars by the Case!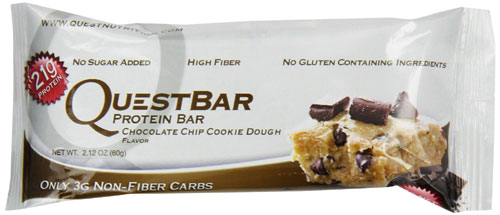 Quest Bars are the greatest protein bar on the market, and Chocolate Chip Cookie Dough is hands down the best flavor that Quest offers (and the one that's always out of stock at my grocery store). 21 grams of protein per bar, tons of dietary fiber, no sugar, and only 190 calories! Oh yeah, and they're delicious too.
I probably don't even need to sell you on the idea of Quest Bars. Most of you already know all about them, and that's why I have to get mine on Amazon (ya, I'm referring back to the grocery store comment above). It's okay, they're a little cheaper online than at the store anyway.
Go on, tell me that finding a bunch of Quest bars stuffed in a stocking wouldn't please you. Boxes are about $26, Cases are about $99.
Rogue Dog Sled 1.2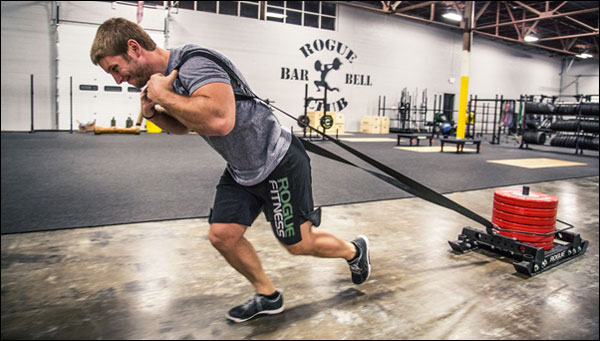 Enter the king of gift ideas for CrossFitters. The new Dog Sled 1.2 by Rogue is easily the most versatile push/pull sled on the market. It's compact, durable, and compatible with a ton of attachments that allow you to push, drag, and speed train any way you choose and on nearly any surface.
The Dog Sled 1.2 is made using Rogue-standard 2″ x 3″, 11-gauge steel and has a compact footprint of 34″ x 24″. The sled comes standard with a pair of removable 3-foot upright push bars so you can push high or push low. Optional accessories include pulling ropes, plastic skis, and drag straps.
Where this sled really stands out is the attachments. There are more attachments than I care to even list! Matter of fact, rather than explain all the different ways the Dog Sled can be configured, I'll just show you. You can refer to the product page for all the specification and pricing specifics. Bottom line, this is the last sled you'll ever need to buy.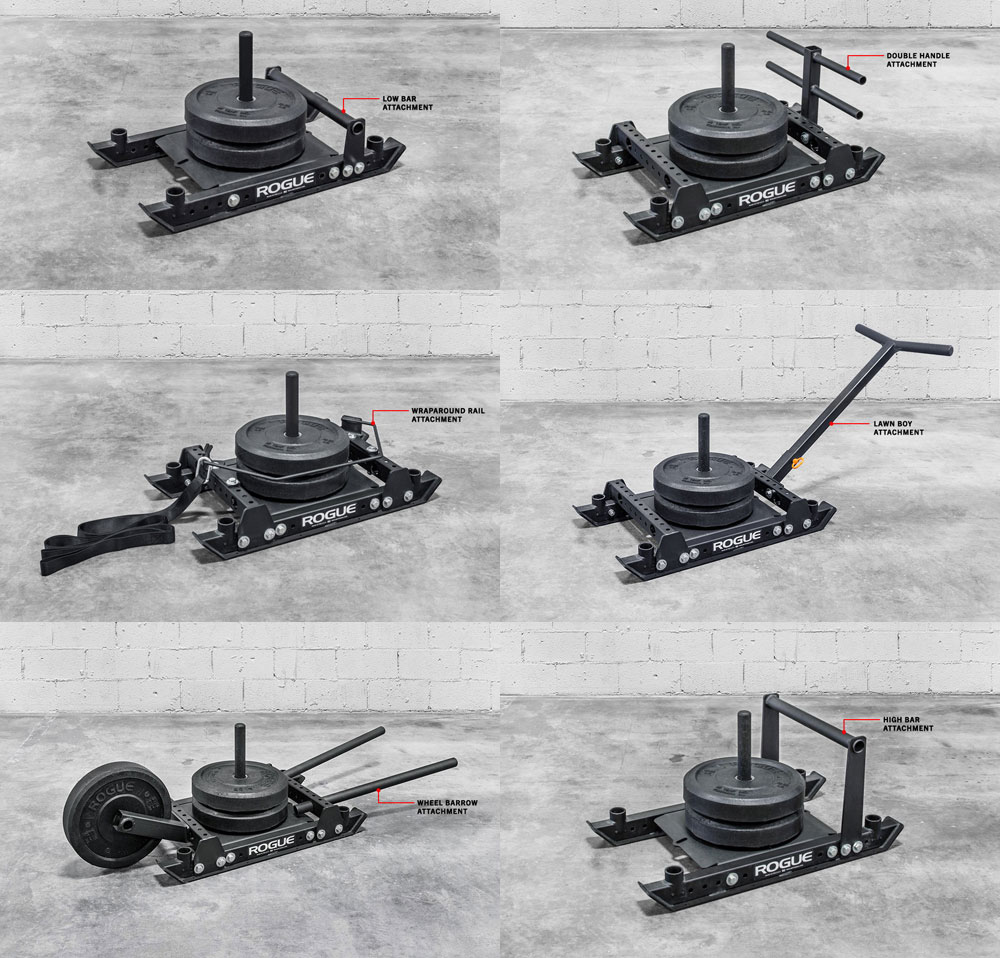 The Rogue Dog Sled 1.2 starts at $269 before adding accessories. Check out some of the reviews on the product page; folks love this thing!
Farmers Walks Handles, for all Schools of Weightlifting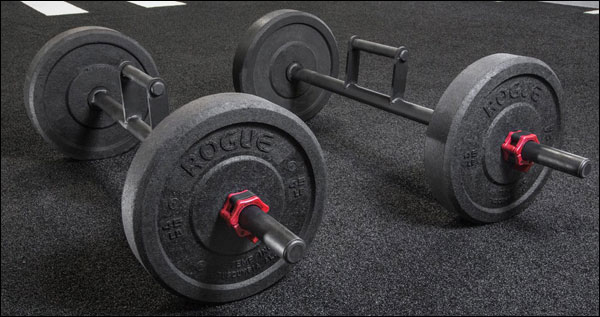 Let's talk about one of the best strength-building exercises that most lifters aren't even doing; the farmers walk.
It doesn't matter if you're into CrossFit, Bodybuilding, Powerlifting, or any other form of weight training; you should be doing farmers walks. They build muscle, improve endurance, and are incredibly simple to perform. By incorporating walks into your workouts, you can expect huge gains in your legs, glutes, core, shoulders, arms, lower back, and traps. You can also expect to see massive gains in your forearms. In other words, they lead to all kinds of gains.
Do yourself a huge favor and incorporate this classic Strongman exercise into your workouts and watch how every aspect of your training improves. You probably already own the plates or bumpers, so just complete the package with some handles and strongman collars.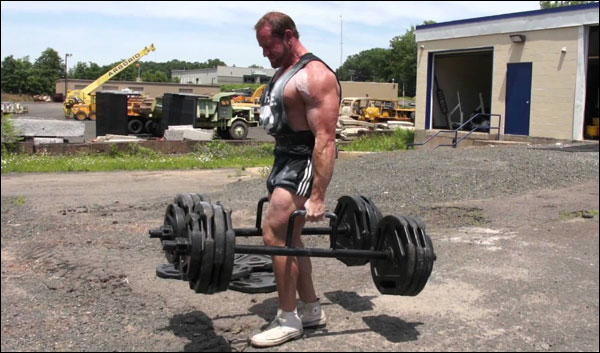 You can get handles nearly anywhere. Rogue sells handles for $185 for the pair, but without collars. Check out this article on T-Nation to get fired up about farmers walks.
End Part I
That concludes part one of my Gift Ideas for CrossFitters and Weightlifters guide; Garage-gyms style. Check out Part II.