Every holiday season I keep a list of all the important Black Friday and Cyber Monday sales, and this is that list. As information on those sales becomes available, I will update this article. So check back!
---
Vulcan Strength Black Friday Deals

Vulcan will have a lot of stuff on sale for Black Friday. Examples include (most include free shipping as well):
Up to 15% off Olympic Barbells
20% off Absolute Competition Kettlebells
10% off Training Kettlebells
15% off Power Racks
15% off Specialty Bars
Up to 12% off Gym Packages
and more! Check it out [link]
---
Rogue Fitness Black Friday/Cyber Monday Deals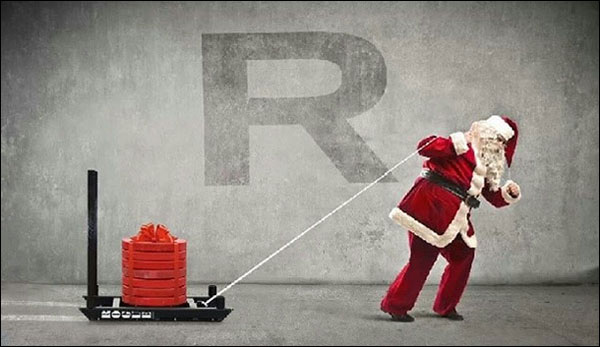 Rogue is doing their usual 5 for $5 shipping deal in addition to Hundo Pricing and random sales. You'll want to refresh their sales often as the deals come and go – sometimes very quickly. [link]
To give an idea of what kind of sales are going on so far:
Rogue B&R Bars $20-$30 off
Rogue Echo Bar $20 off
Rogue Mono Stand $375 off
Schwinn Airdyne Pro $400 off ($899)
Power Racks 10-15% off
Thompson Fatbells and Monster Kettlebells all discounted heavily
Nike Metcon and Romaleos 2 on sale
---
American Barbell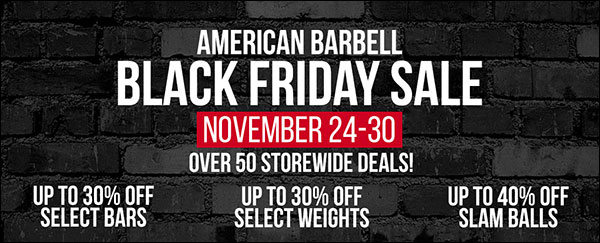 Lots of bars on sale this year, including the California, the Competition SS Oly Bar, and a couple of new bars as well (like the gold thing below).

---
MaxBarbell (SABO Shoe Dealer!)
20% off of select shoes. [link]
Reebok Direct
Adidas Direct
[link]
Kettlebell Kings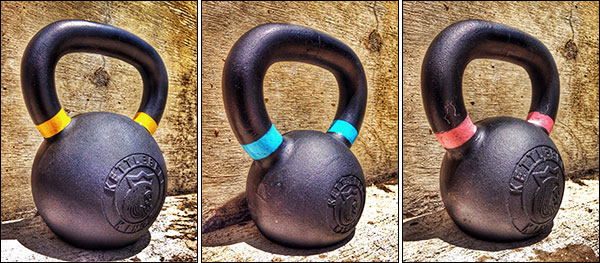 15% off of select products. [link]
Black Widow Custom Training Gear
I've come to learn to avoid this company, and have removed all reference to it on the site.
Pure Strength
Pure Strength is offering free shipping site-wide for their Black Friday event. Better than nothing. [link]
Inzer Advanced Designs
No deals announced yet (or expected, honestly). [link]
Amazon
Amazon has a Black Friday tracker here.