It's been so long since I have reviewed a Fringe Sport product. I don't know why that is, as I really do miss reading Peter's extremely random product descriptions and trying to decipher and extract all the pertinent details from them, but I don't have to miss it anymore because I am back with a much-needed Fringe Sport product review!
This time I grabbed the Lone Star Power Bar. Why the Lone Star Bar, you ask? Well for one I live in Texas, dammit!  And second, because I've never reviewed a Fringe Sport power bar before, and I love reviewing power bars!
So to any of you fellow Texans who have been eyeballing this American-made power bar or any of you who wish you were Texan (that's gotta be most of you, right?), I'm gonna tell y'all everything you need to know about the Lone Star Bar in this review.. and yes, I am officially done with Texan-talk.
---
Fringe Sport Lone Star Power Bar – Specifications
20 kg men's powerlifting bar
28.5 mm diameter shaft
190k PSI minimum tensile strength (165k yield)
rotation: Oilite brand bronze bushings
knurling: aggressive
loadable sleeve length: 16½"
whip: none
shaft finish: bright zinc
sleeve finish: bright zinc
sourced: made in America
warranty: lifetime
price: $369 (includes shipping)
---
Lone Star Power Bar Review – Shaft Specs
The Lone Star power Bar sports a 28.5 mm, 190,000 PSI tensile strength shaft. 190k PSI is a fairly average rating for a barbell, but it is a good rating. Many of the better power bars out there have a similar rating; bars like the American Barbell Elite Power Bar, the Texas Power Bar, and the Vulcan Elite Power Bar.
What I find most interesting about the shaft is the diameter. Rather than being the typical 29 mm in diameter, the shaft is 28.5 mm. I happen to really like this about the Lone Star Bar as I happen to favor a 28.5 mm power bar. Matter of fact, the power bar I choose to train with if and when I'm not working on a barbell review is a 28.5 mm power bar; the retired American Barbell Super Power Bar. We can no longer purchase the Super anymore, but we can get a Lone Star.
I don't really have a good reason for preferring a 28.5 mm shaft when I press and pull, I just do.  Now I don't care so much that I'd buy a bad bar just to get a 28.5 mm shaft, but this bar isn't a bad bar so that's not a factor. So if you too prefer a narrower shaft then the Lone Star bar at least has that going for it so far.
---
Lone Star Power Bar Review – Finish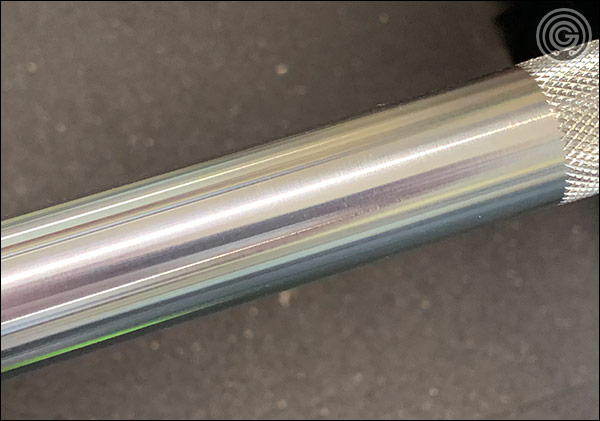 The Lone Star Power Bar is completely finished from sleeve to shining sleeve in bright zinc. Bright zinc is a solid finish – perfectly acceptable aesthetically and able to keep oxidation at bay for many, many years. Longer even, if cared for.
Bright zinc is not the most protective finish option out there, but it feels better than polished chrome and it protects better than black zinc and black oxide. It also retains its luster longer than either of the black finish options, though obviously not as well as chrome.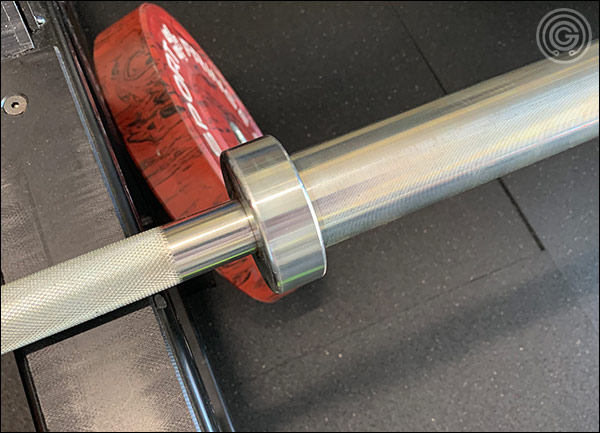 Stainless steel is still my favorite, but that would have raised the price of the Lone Star Bar to something not quite as reasonable, and this bar is intended to be somewhat affordable. I don't think bright zinc finish is a problem on the Lone Star Bar.
---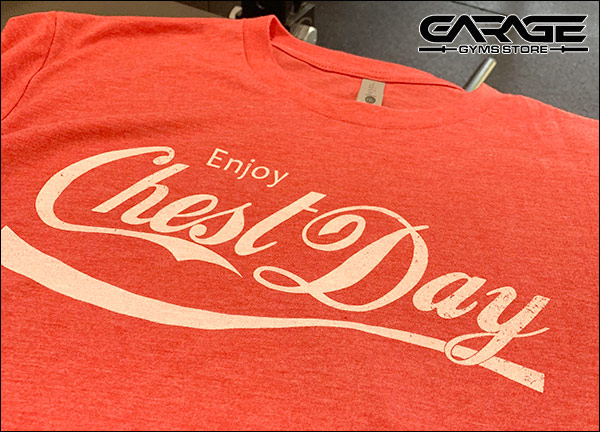 ---
Lone Star Power Bar Review – Knurling
I would consider the knurling of the Lone Star Bar to be moderately-aggressive. I don't think it is quite as aggressive as the product description would have you believe though.
Knurl: Aggressive/alligator; deep IPF knurling with toothy center knurl. *Expect road rash on your UHMW and J-cup liners
To be fair, as FringeSport bars go the Lone Star Power Bar is an aggressive bar. It's just not all that aggressive when you compare it to other popular power bars on the market. Now do not misunderstand, as the Lone Star Bar is not a mild bar. It's not even really moderate. It is however not an Ohio Power Bar,  Vulcan Elite or Absolute Power Bar,  or even the new Rep Deep Knurl EX when it comes to depth and sharpness.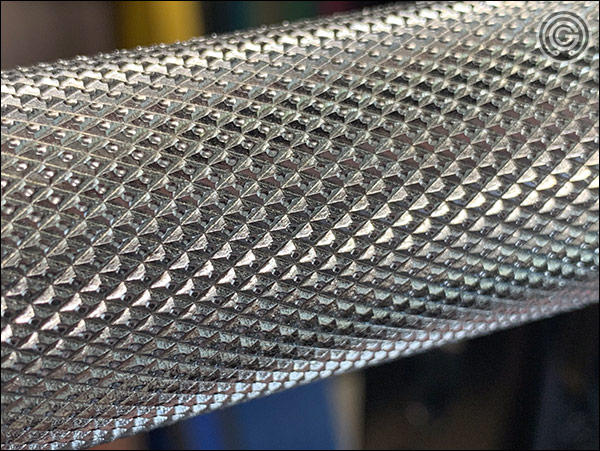 This is all okay though because the Lone Star Bar fills a void in the power bar market in that it actually does have a rather unique feel to it. American Barbell has a good stranglehold on the mild- to moderately-knurled power bar market, and there's no shortage of aggressively-knurled power bars out there, but Fringe Sport has managed to wiggle into the middle a bit by being one of the only moderately-aggressive power bars of any worth, and this is a good thing for anyone wanting something truly firm, but still a little shy of sharp.
Below are close-ups of the knurling of many popular power bars. The depth/aggressiveness of these bars varies quite a bit overall, but many are still quite similar. I've arranged the pics in order of aggressiveness starting with mild and working up to super aggressive. You'll see that the Lone Star Bar rates below all the known aggro bars.
Knurl Comparisons
American Barbell Elite SS Power Bar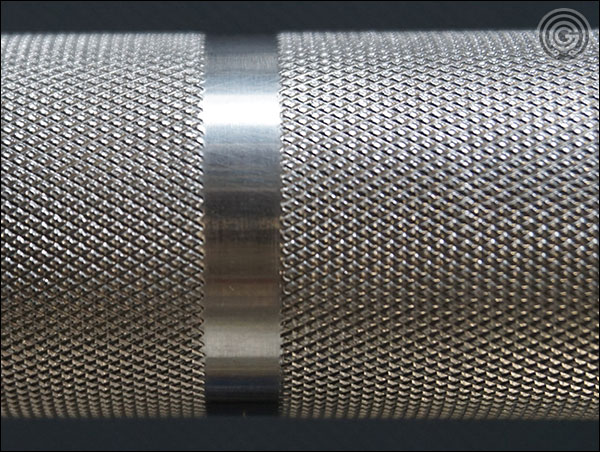 Rogue Cerakote SS Matt Chan Bar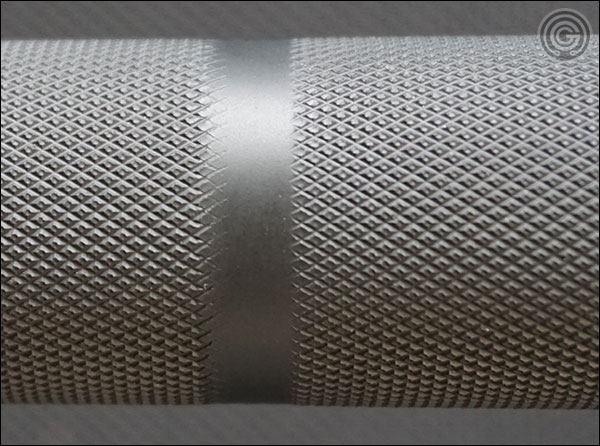 Fringe Sport Lone Star Power Bar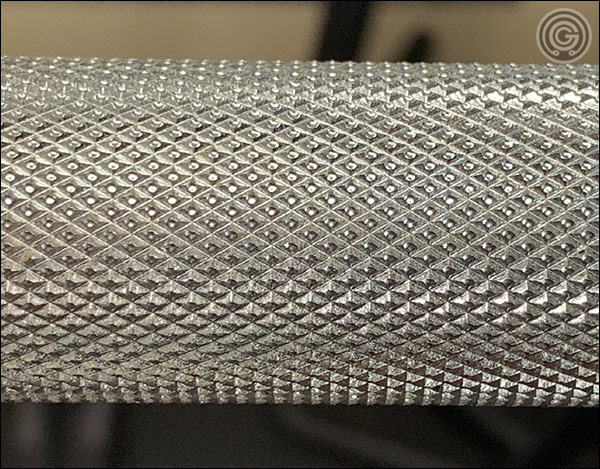 The knurl really does look fairly aggressive, but it's just not compared to the OPB, Rep EX, or the Vulcan Elite. Again, it's not mild, and maybe "alligator" is a fairly appropriate word to describe how this knurl looks, but in the hands it's moderately-aggressive. It's a good knurl, don't get me wrong, maybe even a perfect knurl for the masses since it's fairly rare when a novice or even intermediate athlete really wants a bar that bites back.
Rep Fitness PowerSpeed Bar (black manganese)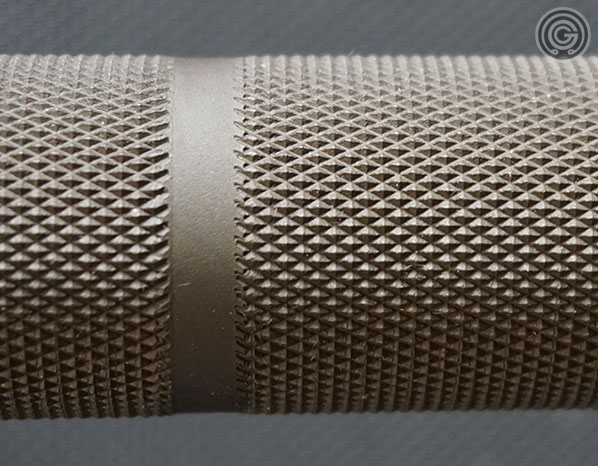 Vulcan Absolute Power Bar 2.0 (black oxide)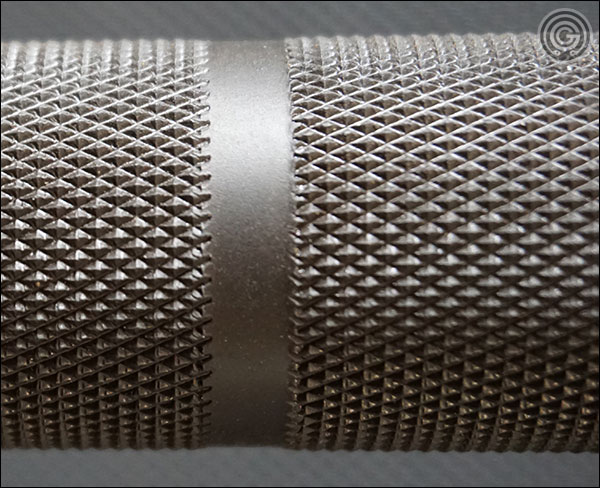 Rep Fitness Deep Knurl Power Bar EX (stainless steel)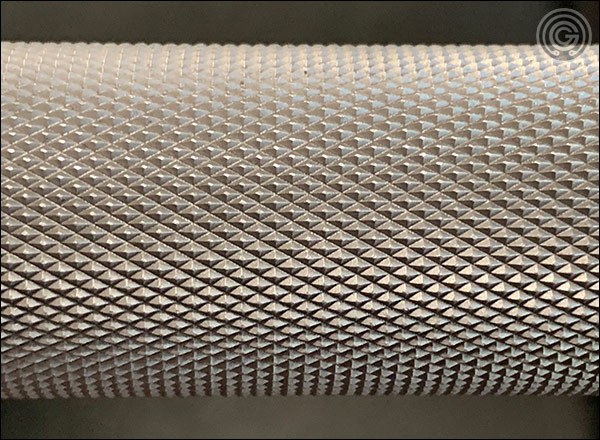 Vulcan Absolute Power Bar 2.0 (stainless steel)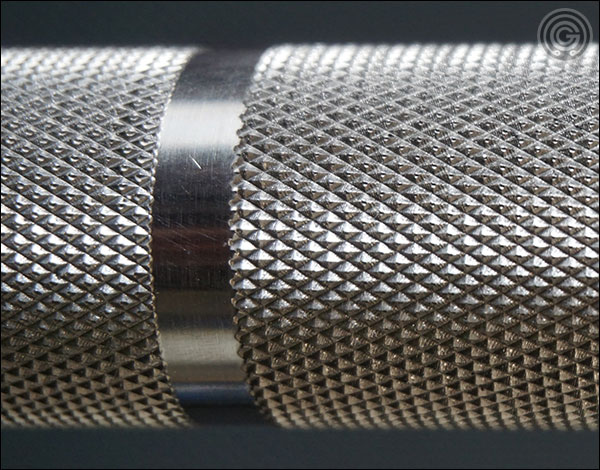 Rogue Ohio Power Bar (stainless steel)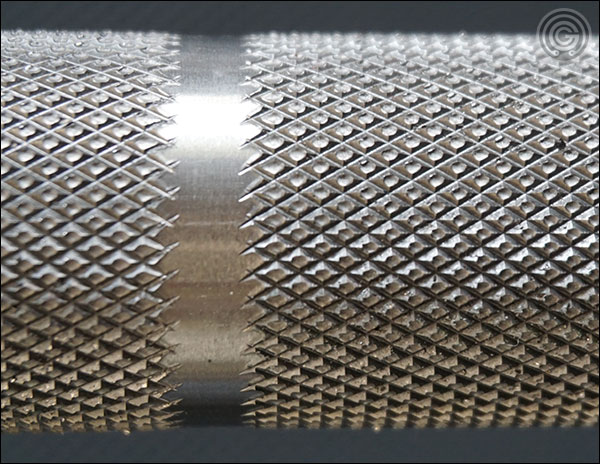 Vulcan Elite Power Bar (black zinc)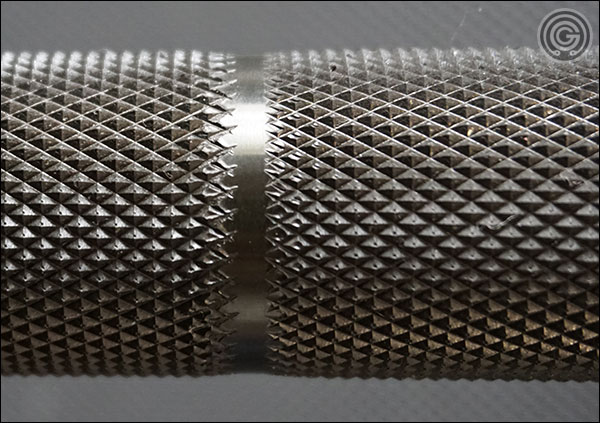 Center Knurling
The center knurl of the Lone Star looks a little different than the outer knurl, but it feels more or less the same to me. I don't think that it's too aggressive for back squats like say an Ohio Power Bar (at least that's how I feel about it).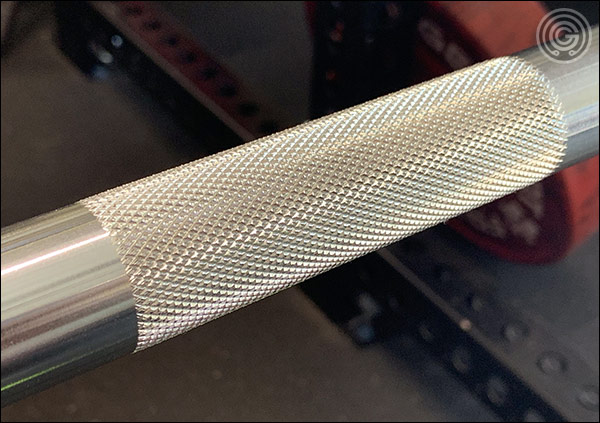 ---
Lone Star Power Bar Review – Sleeves / Rotation
The Lone Star Power Bar is, as you might have expected, a bushing bar. The sleeves spin on a pair of Oilite-brand bronze bushings, and they spin well.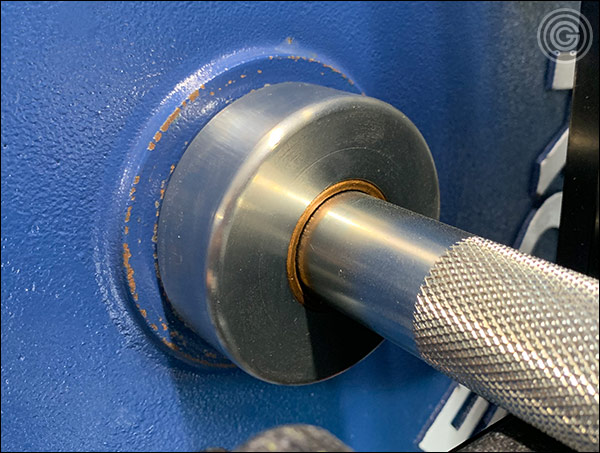 Oilite bushings are about as good as you can get when it comes to bronze bushings – they are sintered, or porous,  which means they are self-lubricating. Sintered bushings rarely (if ever) require maintenance. They spin beautifully and consistently for years and years.
There's no need to over-analyze the rotation system of a power bar though. Turnover in the squat, bench, and deadlift isn't a thing, so as long as the sleeves spin moderately well then you're good. Still, all other things being equal, sintered bronze over cast bronze is a plus.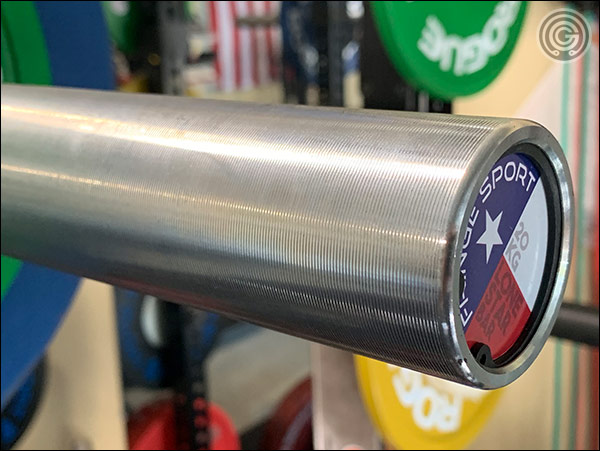 The sleeves of the Lone Star Bar are grooved. Grooved sleeves exist to keep small change plates from sliding off the sleeves when used outside of the collars. This is of limited use on a power bar, but the grooves still do a little to keep even full-size plates from sliding around when using no collars at all (which I know I'm guilty of doing, at least in the rack).
---
Lone Star Power Bar Review – Summary
The Lone Star Power Bar is a solid bar, definitely above average overall.  The unique knurl, the Oilite-brand bronze bushings, and the fact that it's American-made are all big pros in my mind. Of course, the knurl factor is still a bit subjective as not everyone wants a moderately-aggressive power bar, but for those who do, I do believe this bar will be a contender.
As far as pricing goes, I don't think the price of the Lone Star Power Bar is unreasonable or out of line. That said, there are a lot of really solid power bars out there in the mid $300s, so the Lone Star Bar is not without its competition. Where I think the Lone Star Bar will shine is with those who don't want the uber-aggressive knurl found on bars like the Ohio Power Bar, the Rep Fitness EX, or the Vulcan Power Bars.
Would I change anything about the Lone Star Bar?  Honestly, not really. I think it fills a void of sorts with the unique knurling and the 28.5 mm shaft diameter. These two features set it apart from all the usual suspects.
I also believe the Lone Star Bar will be on the shortlist of those who prefer to buy American-made products whenever possible.  If you think about other American-made power bars on the market, you've got Rogue and Capps with their super aggressive knurling and American Barbell with its mild to moderate knurling, but nothing domestic in the middle.  The FS Lone Star Power Bar provides a middle-of-the-road, domestic option for those who want it.
In summary, I think the Lone Star is a nice option. The only thing I'd really change would be to bring it down in price a few bucks, as there are some really solid imports being offered in the current marketplace that may be more appealing to those who could care less where a bar is produced.
---