Are you looking for the last adjustable incline bench you'll ever need to buy? I've owned the Legend #3103 3-way Adjustable Incline Bench for many years now, and I have decided that I have spent more than enough time with this bench to do a review and share my thoughts on this insane, commercial-quality piece of equipment. So let's get to it!
Update December 2017 – Rogue used to sell this Legend bench, but discontinued Legend equipment. When they did, they redirected the Legend pages to similar Rogue products. In this case, the AB-2. I apologize for the confusion if you clicked a link and landed on a different product page.
---
Why a Commercial Adjustable Bench?
Let me tell you why I opted to spring for a commercial bench rather than a less expensive, economical model. The short answer is that I wanted it to last forever and not ever need to be replaced. Having said that, there were also some features I wanted that I was not going to get buying a box-store incline bench.
For starters, I wanted thick, comfortable padding with quality upholstery that wasn't going to fall apart and need duct tape in a couple years. I also wanted a frame beefy & solid enough to eliminate the chance of even the slightest bit of wobbling. Additionally, I wanted a bench that used pop-pins for holding the bench into position rather than the cheaper, ladder-styles that hold each position by gravity. I feel less secure on a bench I could actually nudge out of position accidentally, and budget benches don't lock into position.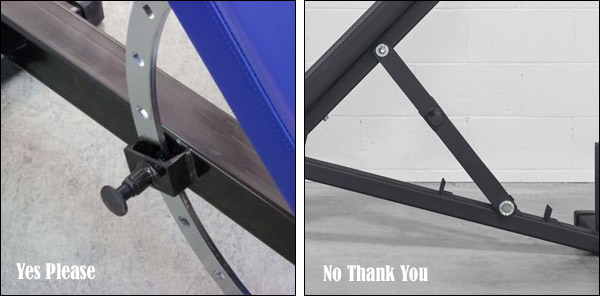 I had some other preferences that most commercial benches would meet as well. I wanted wheels for moving the bench around the gym because heavy-duty benches like this one are heavy. I already have a heavy flat utility bench I lug around, I didn't need another bench that weighed three times as much to lug around as well. I also wanted the unit I ended up with to be made in the USA if possible, and the best chance of finding that was to go commercial (Legend, Rogue, etc.).
Of the handful of commercial models that met my requirements, the Legend #3103 was the best price at $650. Matter of fact, the only other model I gave serious consideration to was the Precor Super Bench; a model that is very popular in commercial gyms, but that bad boy was over $1000. For the record, the Rogue AB-2 is also very nice, but at $850 it just wasn't competitive in terms of price (though it truly is quite nice).
---
Legend Bench Review – Pros
I absolutely love this bench. I personally use it for two different incline bench presses (30° and 45°), seated shoulder press, military press, incline db curls, face-down delt flyes, and incline flyes. I also occasionally use it as a utility bench, but since I have an excellent flat bench already I tend to use that for flat benching and dumbbell presses, pull-overs, skull crushers, and so on.
I have yet to run into any problems with this bench and I have never felt unstable or unsafe using it under any load. The only feature of this bench I don't think I've ever used is the 15° backrest position.
Seat Adjustments
The large back pad adjusts to seven different angles from flat (0°) all the way up to 85°. I thought I wanted a bench to go up to 90°, but 85° actually feels vertical enough for me; it's absolutely perfect for seated shoulder presses and Arnold presses. Having 7 angles rather than just three or four gives you access to more variation in exercises; namely the incline bench press at different angles. The seat adjusts from flat (0°) to 15°or 30°, and can be set one higher closer to 35-40°.
Padding & Cushions
The high-density padding is extremely comfortable. It's super thick at 3″ deep and 10″ wide. I have yet to see any wear and tear on the upholstery and there are no dents or soft spots anywhere in the padding. I've also never had to clip a thread. It's just as comfortable and attractive as the day it showed up at my home. It also cleans up nice; just as commercial equipment should.
Construction
The bench sits on top of an 11-gauge 3″x3″ steel tubing frame. I'd say this is overkill, but it is commercial, and commercial gear is intended to be used by many people day in and day out and not show signs of wear. The pop-pins that hold the seats in position are 3/8″ steel; the unit has plastic feet which stops the bench from sliding around and protects floors from scratches; and of course it has both wheels and a padded handle for moving it around the gym easily.
Because the bench is welded rather than bolted together, the bench ships fully assembled. While this makes for a much stronger bench, welded items tend to cost more to ship since they can't be broken down and shipped in a smaller package. To my surprise, this bench was not shipped LTL freight and arrived via a normal UPS truck. Shipping was still pricey though.
Customized Colors
One of the best things about ordering a commercial piece of equipment is that commercial equipment is made to order. That means you get to specify the colors of the frame and the upholstery. Legend has one of the largest assortments of available colors that include 28 frame colors and 87 different fabric colors. Now I'm a boring guy who chose black on black, but you don't have to be as boring as me. Get colorful with it! There are some photos at the end of this review of less boring color schemes along with the current color charts.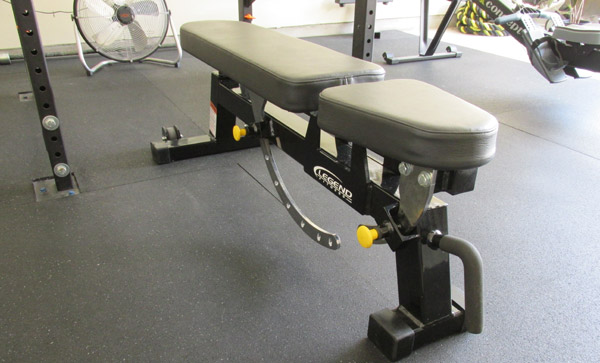 ---
Legend Adjustable Bench Review – Cons
There are a couple minor downsides to buying this or any commercial equipment. The first goes hand-in-hand with being made-to-order, and that's that there is a production lead time. It can take up to 8 weeks to receive commercial equipment. Fortunately this particular unit is one that has a shorter lead time than most equipment because it's a frequently sold item. What that means is that Legend tends to keep this bench prepped and ready to assemble, paint, and upholster so they can get them out the door quickly. I got mine in 3 weeks.
The other downside is merely the higher price of commercial gear over "home" equipment. This bench runs about $650, and that is a lot more expensive than an economy adjustable bench that you can buy in a box store or off Amazon. I personally had to budget this bench out and watch my expenditures for a bit after buying it, but I don't regret that one bit. I am completely happy with this bench and I wouldn't do it any differently if I had to do it all over again.
Eeven at $650, this bench was by and far the best deal for a commercial adjustable bench. As I already mentioned, the Precor Super Bench sells for over $1G and is more or less the same piece of equipment as the Legend. The inferior Cybex commercial adjustable bench has less of a max incline (80°), a very bizarre back rest shape, and still sells for $200 more than the Legend. Finally, like I already mentioned, the Rogue AB-2 is also over $800 so I ruled that one out as well.

Update 2017: It is worth pointing out that Vulcan has their own version of the Super Bench that sells for the same price as the Legend at $650. This is actually a pretty sweet deal, and there is a good chance that had this Vulcan Adjustable Bench been available at the time, I would have snatched that up in a heartbeat. As much as I love my Legend, I was always a bigger fan of the $1000+ Super Bench. Go Vulcan; undercutting those commercial dealers.
---
Where can you buy it?
Rogue Fitness no longer offers Legend equipment. You'll get the best price by asking for a direct quote from Legend Fitness. You will probably even get it direct for less than from any re-sellers since there is no additional mark up, but feel free to shop around with re-sellers as well. You never know.
---
Legend Bench #3103 Image Gallery
Here are some images to show you different views of this bench and some different color combinations. Some of these pictures are from the Legend website, so credit goes to them for those.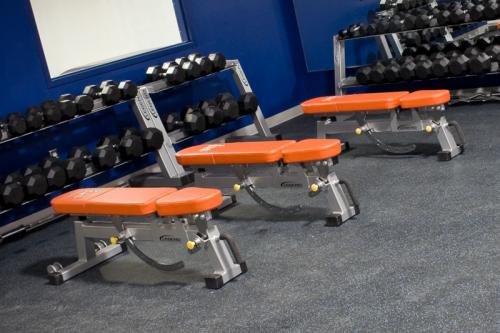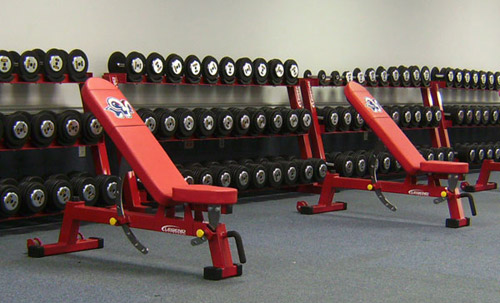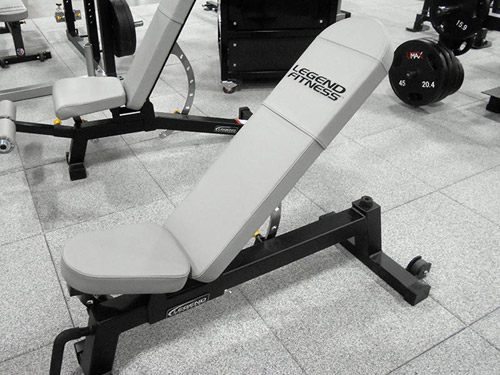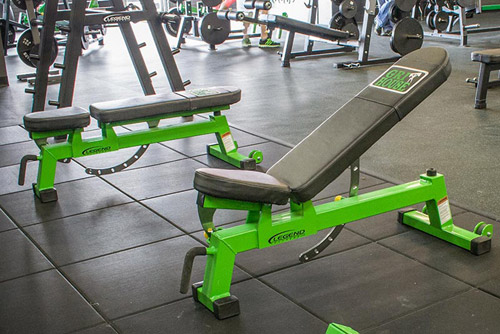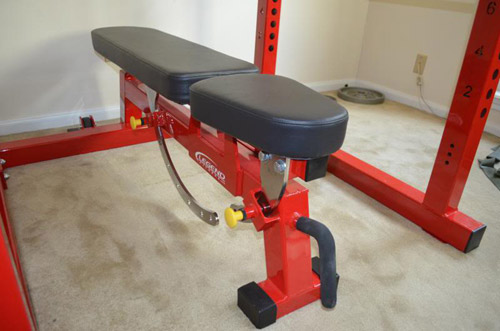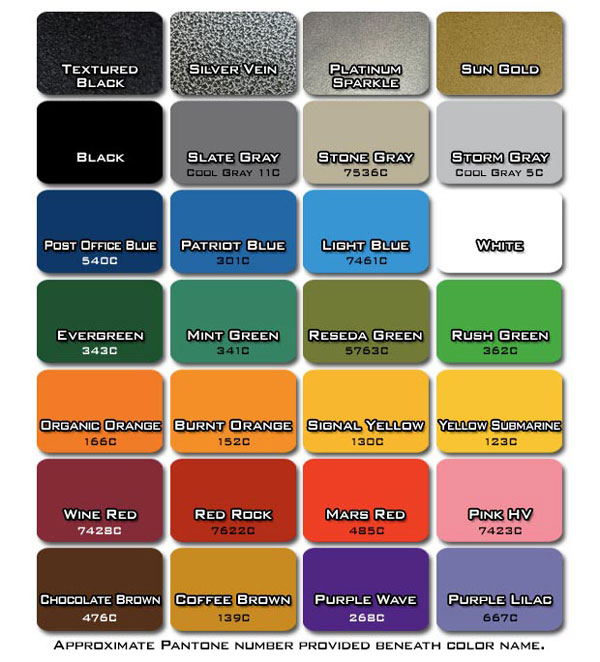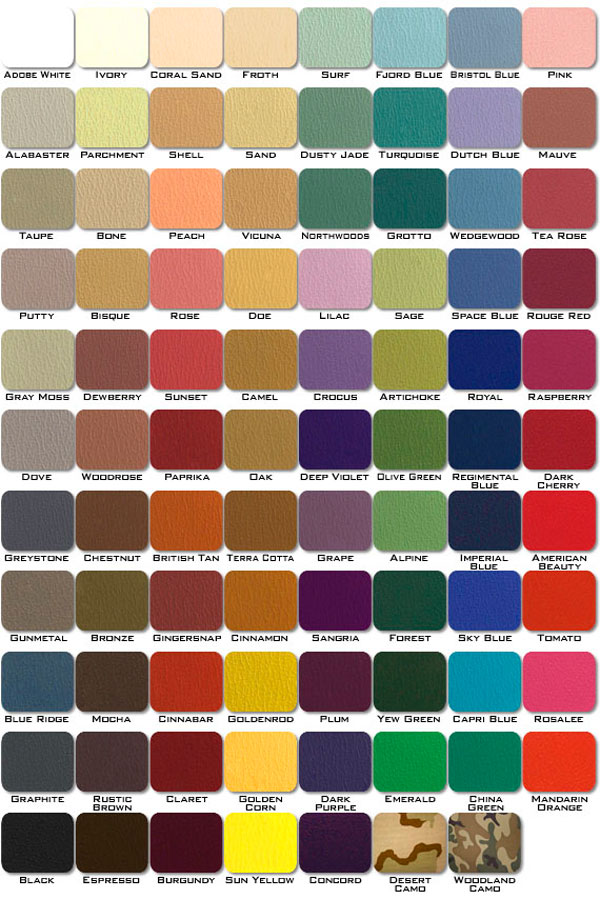 ---
Legend Adjustable Bench Review – Summary
When it comes down to it I can honestly say I recommend the Legend #3103 Adjustable Bench. I realize that realistically the price may be prohibitive for some people, but it really is one hell of a durable, comfortable, safe, and versatile piece of equipment, and the price is what it is. Sure I wish it was only $200, but I'm also glad it's not like a $200 bench.
If you have any comments, questions, or suggestions about this review feel to leave them below in the comments section. Want to share a photo of your #3103 bench, let me know!
---