Welcome back! Looking for the perfect gift for the garage gym athlete in your life, or maybe a gift idea for yourself? I've got a ton of gift ideas for CrossFitters, weightlifters, powerlifters, fitness enthusiasts, and strength athletes of all types. From big gifts that'll ensure your gift is the best gift, to smaller, more affordable gifts and stocking stuffers.
---
Gym Gifts Under $100
Need a relatively affordable gift for the strength athlete or gym rats in your life? Maybe you just want to buy some smaller items as stocking stuffers, or perhaps you need to buy a gift for a secret Santa at work and have to keep the price to a minimum? Here are some great gift ideas starting as low as $15-$20.
---
Train in Style – Athletic Apparel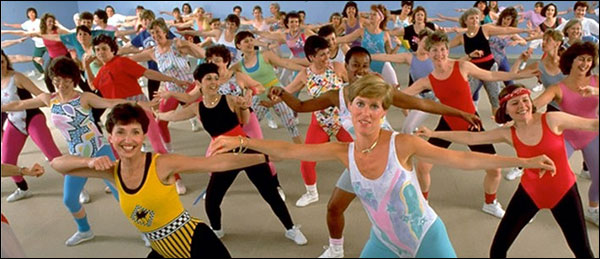 When it comes to semi-affordable gifts it's hard to ignore athletic and training apparel as an option. Comfortable clothing to train and work out in is one of those things that we all need, so if you know one's size and style/fit preferences well enough to make good clothing picks, then you have the potential to really hit it out of the park with your gift.
T-shirts, hoodies, and other tops are generally the safest articles to buy for someone, and the easiest to size. Hats can also be a safe bet so long as they actually wear hats; which I suppose goes without saying. You'll need to know more detailed sizing info to buy items like workout pants, under clothing, compression gear (Lululemon Yoga gear, for instance), and sport-specific shoes. If you end up guessing, keep those receipts.

I recommend t-shirts and tanks from the recipients favorite gym, equipment vendor, or pro athlete. Rogue has more quality and stylish athletic t-shirts than just about anyone; offering different blends, fits, and colors, as well as supporting a huge variety of athletes like Brian Shaw, Lauren Fisher, Dan Bailey, and many more. Remember that for athletic builds and for training, stick with the lighter-weight, cotton/poly and tri-blend t-shirts over the 100% cotton shirts. They breath better and hang better, and they also don't shrink as much.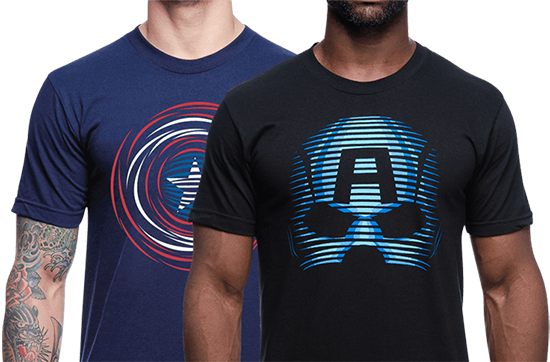 If your recipient has a favorite YouTube or Instagram personality, see if they offer their own apparel. YouTube kind of killed a lot of these people's ability to make any money from video ads, so selling clothing and gear is what allows them to keep up that content-creation.
Other Apparel Suggestions:
A7INTL
|
Odin Gear
|
Apeman Strong
|
Lululemon
|
4-rth
 |
HMYB.net
 |
Reebok
 |
Onnit
---
Sling Shot

If the bench press is part of one's training program (and I am quite certain that it is), there is no reason not to own a Sling Shot. The Sling Shot allows an athlete to safely and painlessly overload ~10% on the bench press. It mimics natural muscle movement by lengthening and shortening with the muscles thus giving support on the eccentric and concentric phase of a bench press.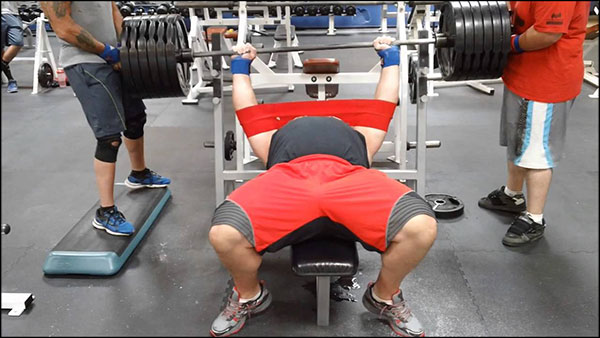 The Sling Shot was invented by Mark Bell, a world-famous powerlifter and the king of Super Training Gym in sunny California. This product is affordable at only $55, comes in a variety of sizes to fit any body type, and it is a great tool for building a stronger bench. This product works, and it belongs in every serious powerlifting gym in the world.
---
Training Shoes
You can almost never go wrong with buying an athlete shoes, so long as you have an idea of what they'll be using them for. Sure not all shoes can be had for under $100 but there are still plenty of great options in that price range.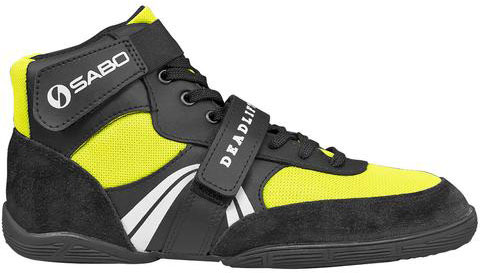 For the deadlift fan on your list, check out the SABO Deadlift Shoes. The original deadliftng SABOs are still only $89 and they are a fantstic flat shoe for pulling. They are comfortable, super secure, and with a very thin sole they keep the lifter about as close to the ground as possible short of not wearing shoes at all. They also come in four or five different colorways (depending on inventory, of course.)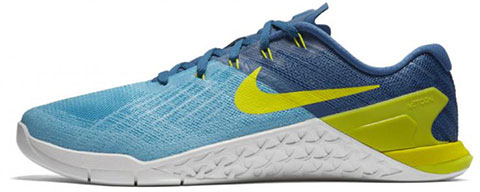 For the do-it-all cross-trainer, can't go wrong with the Nike Metcons. Normally these sell for closer to $150, but Rogue has a boatload of colorways in men's and women's sizes on sale for anywhere from $58-$98 a pair. Lift, run, climb, and jump all in the same shoe. Just hit up Rogue's shoe section and sort by price $50-$100 to see all the styles on sale.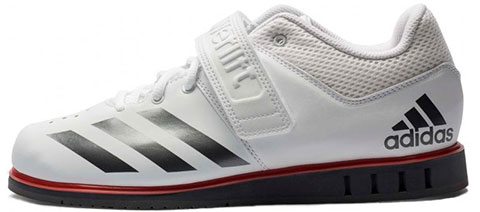 For the weightlifters, Adidas Powerlift 3 shoes are still only $90 a pair. With a raised heel of about .6″, an instep strap for optimal support, and 10 different colorways, these shoes cost less than half of what it costs to buy professional Olympic weightlifting shoes like the Nike Romaleos or Adipowers. Powerlifts are lightweight, breathable, and slip-resistant. They are also surprisingly comfortable for such an affordable weightlifting shoe.
---
Good Coffee
If you live in Austin, TX then you already have easy, local access to the greatest coffees in the world from Mozart's Coffee Roasters. For the rest of you, you might need to gift one of the many amazing coffee blends spawned from the strength training and CrossFit industry. You can go tried and true with Caffeine & Kilos PR Blend. This is a light, organic roast with double the caffeine that sells for just under $20 for 12 oz of beans. It's pricey but it's pretty damn good.
Finally, if you want to drink delicious Central American coffee (the best region for coffee, in my opinion) while supporting veterans, grab some Black Rifle Coffee. Black Rifle is owned, operated, and employs US Military veterans in Salt Lake City. The cost is more reasonable at $13.99 per 12 oz, and Central American blends are generally enjoyed by all.
Oh and if you want to try Mozart's Coffee, they do deliver. I recommend Lou's Blend; a mix of Central American and African beans. It's been my favorite for well over a decade. I drink it every morning. It's not extra caffeinated, so drink twice as much!
---
Knee Sleeves
Does your gift recipient have knee issues? Whether they're dealing with regular knee pain, recovering from an actual knee injury, or simply looking to prevent one altogether, knee sleeves supply joint compression and warmth to promote better blood flow, and reduce the direct strain on the knees during the squat and the Olympic lifts. Knee sleeves are basically a very simple, affordable piece of gear that can have a huge impact on one's training.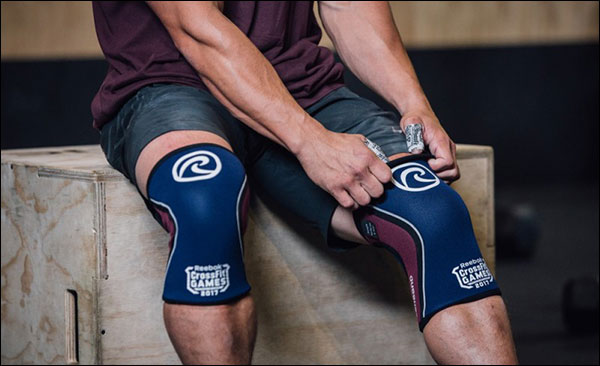 For about $40 you can grab a pair of Vulcan Knee Sleeves. They are on the thinner side of knee sleeves, but they will keep the joint warm and they offer a reasonable amount of knee compression. For serious knee protection and/or rehab, try something thicker like the Sling Shot Knee Sleeves or the Rehband 7 mm Knee Sleeves. Both are 40% thicker than 5 mm knee sleeves, and about twice as expensive, but they are far more effective for those who need that extra support.
Note that not all brands are sold in pairs, some are sold as singles.
---
Protein, Protein, Protein!

Always a great gift for the gains-seeker, you can't go wrong with gifting those macros.
The easiest solution is supplements such as whey protein powder or protein bars like Quest Bars or Power Crunch Bars. If you already know which brands and flavors your intended gift recipient prefers, that's ideal. No reason to stray from that. If you don't know, play it safe and stick with one of the more popular and reputable brands like Optimum Nutrition's Gold Standard or Dymatize Elite. Go with one of the tried-and-true flavors like chocolate, vanilla, or banana. Don't risk it with those off-the-wall flavors.
Another option for protein-gifting is to just buy some gift cards to restaurants like Chipotle, FreeBirds, Torchy's, Zen, etc. These joints offer dishes like burrito bowls, tacos, and rice bowls that are tasty, inexpensive, and have solid macro profiles. You could even give a gift card to a grocery store. Who would complain about that, right?
---
Shin Savers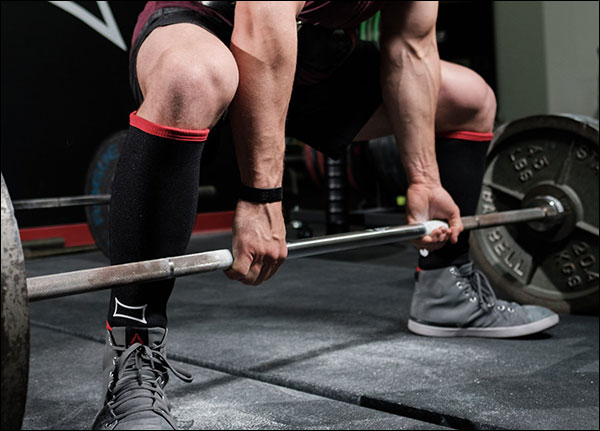 If you know someone who always has nasty looking, cut up shins from training, consider a pair of Shin Savers. Shin Savers allow you to keep the barbell closer to your body when pulling deadlifts and cleans without having to worry about shin scraps, cuts, bleeding, and the unlikely (but completely possible) infection. $40 a pair.
---
PR Chalk Board or Dry Erase Board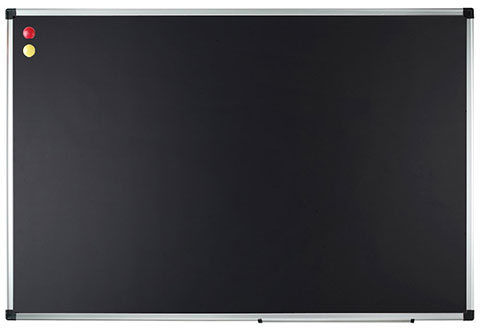 Many of us already have either a
chalk board
or a
dry erase board
in our garage gyms for recording PRs, keeping track of weights used for various lifts, and writing down good ideas as they come to us mid-workout. Having somewhere to write all this stuff down on-the-fly is an often overlooked convenience, and for no good reason considering how inexpensive it is to own a board. Don't forget the chalk or markers.
---
---
---
Gifts Under $250
Not quite stocking stuffers, but not insanely expensive either. I'm guessing you're still gonna be pretty close to someone you'd spend over $100 on though; that or you're trying to be. ;)
---
Vulcan EZ Curl Bar
No matter how "pointless" the bicep curl is in the grand scheme of one's training, it still gets worked in. Surprisingly though, he majority of home and garage gym owners still own a junk $30 curl bar from the chain store. These cheap EZ bars don't spin, have awful knurling, and the spray-on chrome finish flakes off only to be replaced by rust. Put a high-quality curl bar in your recipient's hands and I'll bet they'll be beyond thrilled.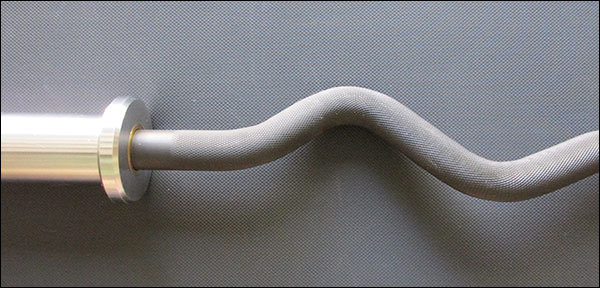 The Vulcan EZ Curl Bar is currently the best deal around when it comes to quality curl bars. At only $139 shipped it has all of the features of a pro Olympic barbell at a minimum of $60 less than the competition. Weighing in at 25-pounds it has a 28.5 mm shaft, black oxide and hard chrome finish, a bushing & bearing system, perfectly shaped cambers, and incredible knurl. This is a great EZ bar at a fantastic price. [review]
---
Valor Fitness CB-6 Adjustable Preacher Curl
Speaking of curls, how about yet another reason to tear up those biceps. A preacher bench is an extremely useful piece of equipment for building those vanity muscles, and the Valor CB-6 is about as affordable of a unit that you can get without buying total garbage. It's not a commercial piece, but it'll work just fine in a home or garage gym setting.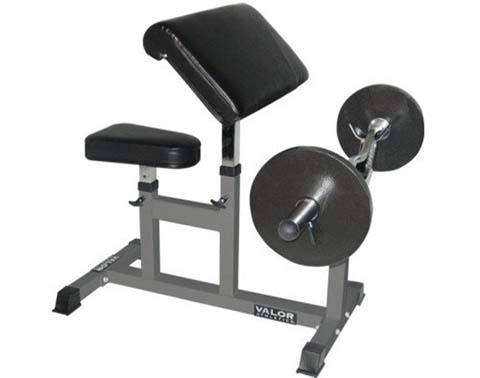 The seat and pad are adjustable, the cushions are decently soft, and the supporting arms for the curl bar are spaced wide enough apart to allow easy loading and unloading without the bar flipping over. The CB-6 sells for about $150 with Amazon Prime.
---
Fitbit Charge 2 Heart Rate & Fitness Tracker
I've been wearing a Fitbit Charge 2 for a couple of months now, mostly out of curiosity. Now I'm not overweight so I'm probably overlooking a ton of features on this thing but I definitely realize how useful this device can be. Even though I don't use it the same way someone who's desperately trying to shed some unwanted pounds might use it, I really like having it.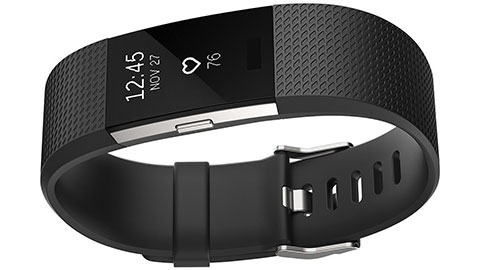 The Fitbit Charge 2 does a number of things that I believe most people would find helpful. It monitors heart rate (accurately even), total steps taken, flights of stairs walked (up that is), calories burnt, and most interesting to me; how well you slept. Even though I don't feel like I need a device to keep me on track with my diet and daily activity levels, I do not foresee me taking this thing off anytime soon.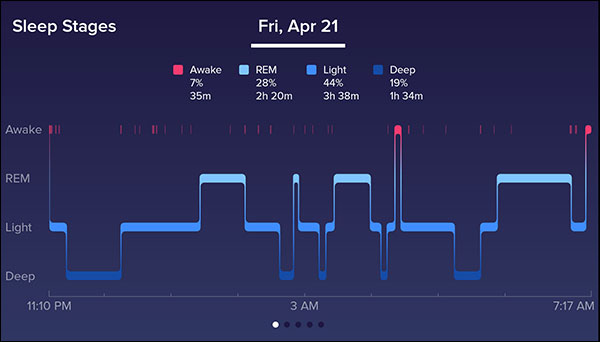 I think a Fitbit Activity Tracker would make a great gift for literally anyone with any fitness or body composition goals whatsoever; assuming that they don't already have such a device already. It runs for about $150, has multiple colorways, and the bands are interchangeable and customizable. Oh, and it keeps the time and date, of course.
Honestly though, the sleep tracking is great. I was truly surprised by my own lack of quality sleep. I had no idea! But knowing it allows me to take steps to fix it. Neat product.
---
100-pound Olympic Plates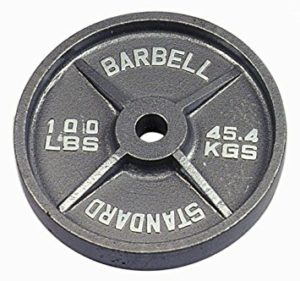 At exactly $250 per pair, I dare say there isn't a single deadlift aficionado that would scoff at a pair of 100-pound plates.  That is, unless they lift in kilos – in which case $250 no longer cuts it. Try these 50 kg discs.
---
No Limit Gifts
You must really love someone to spend over $250. That's sweet (no sarcasm.)
---
American Barbell Cerakote Bar
Still one of the best gifts you can give (or receive) is a solid Olympic bar. In 2017, Cerakote is all the rage, and this is due to Cerakote's known durability, resistance to oxidation, and of course the number of unique color options available.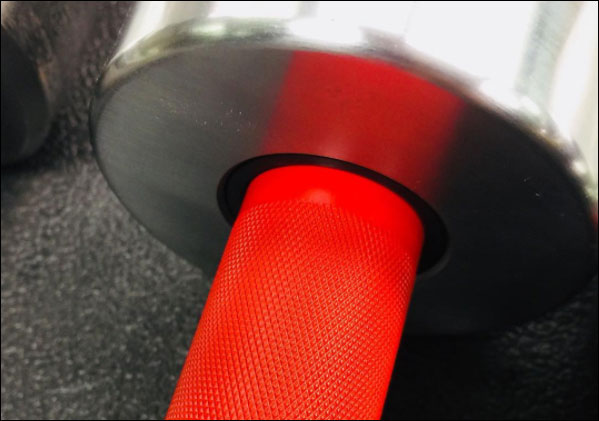 American Barbell is the originator of the Cerakote-finished barbells, and while many others have jumped on that Cerakote bandwagon, American Barbell is still the premium choice for Cerakote bars. They have the largest color variety while also offering what I consider to be a better bar under that finish than any other manufacturer.
American Barbell has three ceramic bar options; the AB California Bar, the AB Training Bar, and the Mammoth Power Bar. The flagship California is available in only black or green and sells for $335, while the Training Bar is available in ten standard colors and sells for $295. Other than the California being dual-marked and the Training Bar having only IWF-Olympic markings, these bars are pretty much identical; 28 mm shafts, 190k, hard chromed sleeves, and mild knurling; making the AB Trainer a better buy by $40.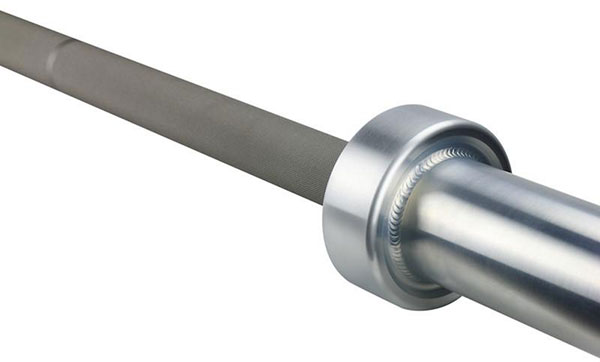 The Mammoth Power Bar is completely different bar. It's a rather pricey, 210k PSI, 29 mm, stainless steel beast designed exclusively for the big-3 lifts. It's an extremely expensive bar at $550, but it is one-of-a-kind. You can do better for this amount of cash, but what this bar lacks in value it makes up for in uniqueness. Really though, for a dedicated powerlifter with money to spare, this is an incredible bar, especially if you live underwater. This bar shaft will never rust.
Honestly, you cannot go wrong with any American Barbell bar. Cerakote or chrome, zinc or stainless steel; American Barbell makes arguably the best Olympic bars in the USA. They use over-engineered bushings and bearings, industrial chrome versus decorative, and bar assembly tolerances are so tight that they are the quietest bars around. Great company run by great people.
---
Starter Gym – Vulcan One Basic
Still don't have a garage gym? Give the entire fam the gift of better health and increased strength by biting the bullet and getting that gym started. It's a way better use of funds than buying video games and phones and such. Hell it's the gift that keeps on giving really. Even better, if you're paying for multiple gym memberships, your garage gym will ultimately save you money.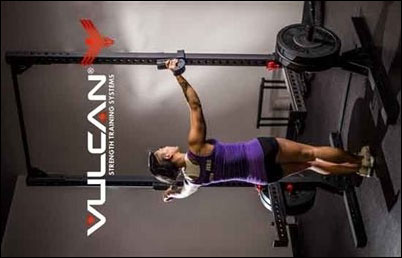 The One Basic from Vulcan is a great place to start. It includes a solid squat stand with pull-up bar and safety spotters, your choice of Olympic or power bar, set of bumper plates, and collars. What's great about this package versus most others on the market is that it doesn't include any of the price-raising accessories that most people don't really need to start with; things like kettlebells, jump ropes, med balls, and so on. You can add them if you want, but you aren't obligated to pay for them in the package price.
Other than perhaps a flat utility bench, this is all you need to get a serious workout at home. You'll add more as time goes on, but that's okay. Hey, once you go garage gym, you never go back.
---
Feel free to leave your gift idea in the comments below. Also please share this article, it's very helpful to me and I appreciate it greatly. Merry Christmas, Happy Holidays, and all that stuff.