Welcome to my 2016 Christmas gift ideas list. Every year I try to come up with a handful of products that may help you find the perfect gift for the gym rat in your life. Even if you don't think that any of the suggestions I make are perfect for your friends or loved ones, hopefully something will at least spark an idea, and perhaps point you in the right direction.
I'm only one dude here, so if you have a suggestion that you think may be helpful to others, please use the comments section below to share that idea with us. Be patient if you include a link, as I have to manually moderate those comments. Merry Everything!
---
Lifting/Training Shoes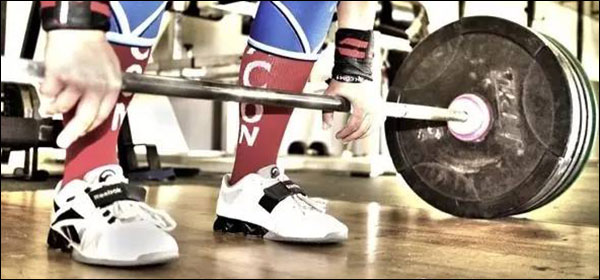 There are shoes designed to optimize comfort & improve performance for just about every possible sport and physical activity that you can imagine. It should come as no surprise that there are also shoes designed to do the same for weight training; be it the sport of Olympic weightlifting, powerlifting, or CrossFit; well there's a shoe for that. Even better, there are so many different brands and styles to choose from that you can actually train in style as well as comfort.
So where do you buy good weight training shoes? Well there are two great online sources for training shoes. Rogue Fitness has the largest selection of CrossFit and Oly weightlifting shoes around: Reebok Nanos, Nike MetCons & Romaleos, Adidas Adipowers & Powerlifts, NOBULL Trainers, and many, many more.

MaxBarbell
is one of the only domestic sources (if not 
the
only) for SABO powerlifting and deadlifting shoes. SABOs are incredible lifting shoes, and compared to what Nike, Reebok, and Adidas charge for their weightlifting shoes SABOs will seem like the deal of the century. MaxBarbell also offers Girevoy shoes, and Wei-Rui WL shoes, which are more affordable than the mainstream AdiPowers and Romaleos.

So if your intended gift recipient is still wearing a crusty pair of Chucks or a pair of running shoes to the gym, maybe hook them up with some real training shoes. Of course when it comes to buying training shoes as a gift, in addition to their size you'll want to know which lifting sport they participate in, but that shouldn't be too hard to figure out.
---
Spud Inc Traveling Farmer Walk Handles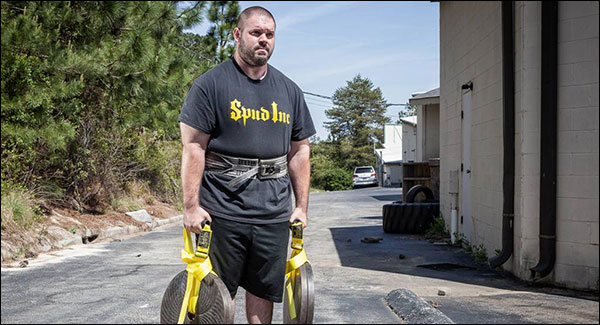 The farmers walk continues to be one of the most beneficial and under-utilized movements out there. The farmers walk (or the farmer carry) builds muscle unbelievably fast, increases strength and performance in the big-3 lifts, and improves endurance. It's a simple, effective exercise that does require specialized equipment, but because of Spud's constant creativity with industrial nylon, you no longer need a $100 to $200 pair of steel farmers handles or an extensive heavy dumbbell collection to get them done.
Spud Inc Farmer's Handles
 are nothing more than a pair of heavy-duty nylon straps with rubber-coated, free-rotating, steel handles that you load up with the weight plates that you already have. Each strap can handle up to 300-pounds or more of steel discs loaded, and while you may not get that much weight on, they are also just as compatible with bumpers. Adding access to one of the best all-around exercises for only $69 seems like a pretty nice deal to me. You can probably even squeeze these straps into a stocking.
---
WODDIce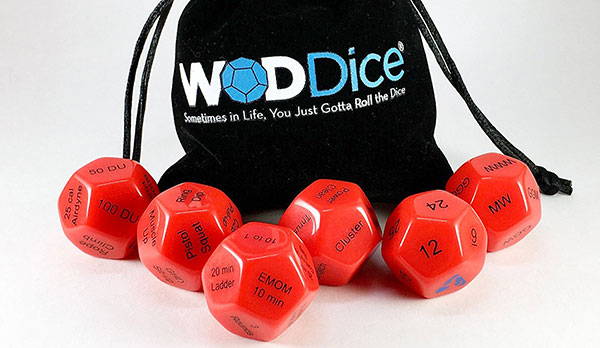 WODDice make a fun and affordable gift that can bring an unpredictable new dynamic to a training program. Like any roll of the dice, these act as a randomizing tool, but rather than just showing digits, the options on each of these 12-sided dice are specifically programmed around the same methodology taught during Level 1 CrossFit certification. Everything from the allotted time, reps, and type of movement is determined by what is rolled, creating two+ million possible WODs for endless new challenges.
WODDice are available in three different set options. I've linked to the Firebreather set, and it contains six 12-sided dice. I believe the other two are smaller; with only three dice per set. $34.99
---
The Gold Standard California Bar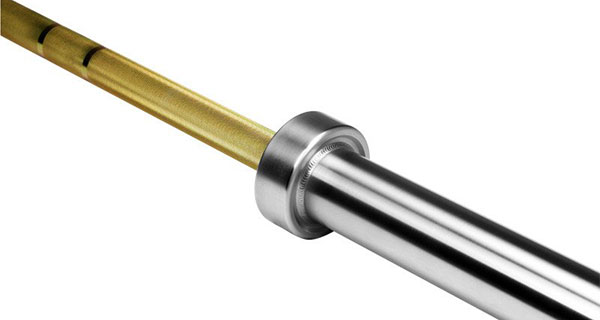 American Barbell has gone gaudy with their best-selling WOD bar. Simply by changing the color of the finish on the California Bar they were able to create something that is identical functionally, but looks like a completely different product. They call this new bar the Gold Standard Bar.
As you can see, the idea is to give the bar the appearance of being gold-plated. While the finish is obviously not real gold (the bar is only $300), the gold-colored zinc finish is at least slightly convincing – in the pictures anyway.

Now I'm not quite sure how I feel about this garish new color (it seems so out of place on a barbell), but at least the bar performs the same as its predecessor. The Gold Standard has they same 190,000 PSI shaft, dual-marks, hard chromed sleeves, and industrial composite bushings. Basically for an extra $20 you can add some bling to your California bar, and to your workouts.
Oddly enough, the Gold Standard Bar is only available as a men's 20 kg version; there is no 15 kg women's version. I feel like that is a real missed opportunity on American Barbell's part, but maybe they have plans for one that we don't know about yet. We'll see!
---
Rogue Stainless Steel Ohio Bar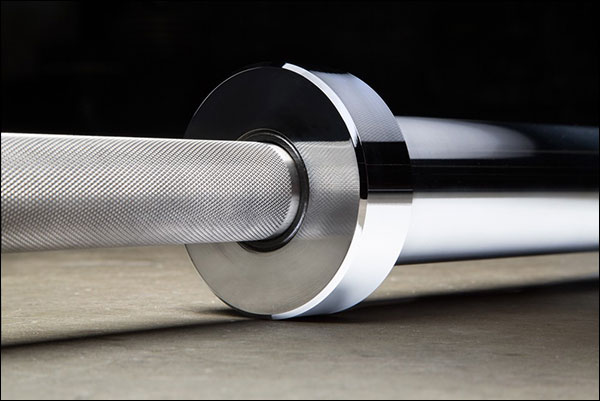 If gold isn't your thing and you're looking for something a little more serious, boy do I have the thing for you.
The new Stainless Steel Ohio Bar is arguably the nicest mid-range, multi-purpose Olympic barbell currently available. Not only is stainless steel the absolute best feeling and naturally secure material to use for a bar shaft (among both finished and unfinished bars), it won't rust, fade, or chip away over time. When stainless bars are given a good knurl (this bar has a great knurl), there's just no comparison at all, save for unfinished alloy steel – which rusts, of course.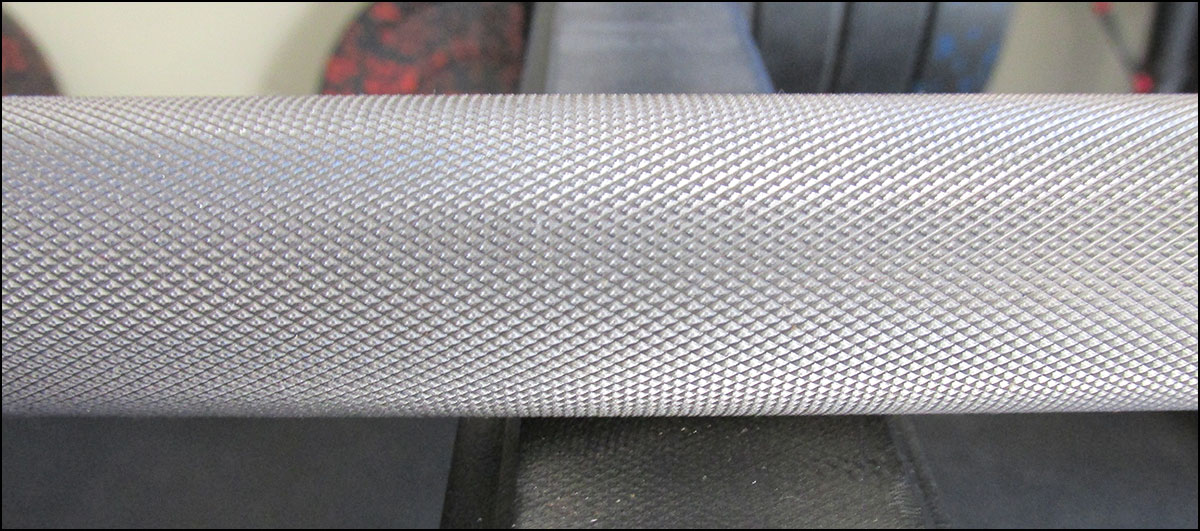 The best thing about the new SS Ohio is the pricing. For years we've been paying out the you know what for stainless steel bars. Options have been quite limited, and the handful of companies that even offered them have been scoring quite the margin from us.
Enter Rogue with a $350 stainless Ohio Bar that is not only just nominally more expensive than the zinc and oxide finished Ohio bars, but actually has better specs too; higher tensile strength, better bushing system, chrome sleeves, and of course a superior knurl.
If you don't want to spend $350 for a gift, I completely get it. I promise you this though… no one will be unhappy about getting one of these for Christmas, so your money would not be wasted. If nothing else, buy one for yourself! [Side note: I've actually reviewed this bar, you can read that here if you're interested.]
---
Childrens WOD Toys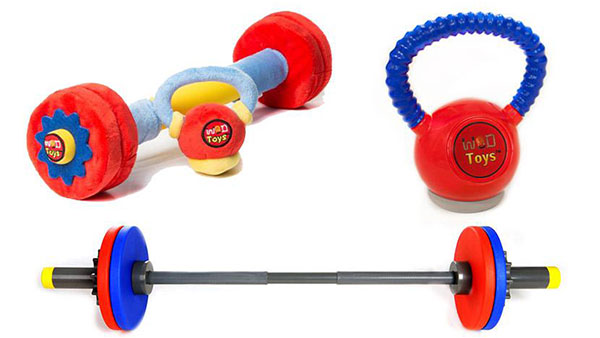 I cannot decide if these WOD toys are really meant for kids, or if they're meant to entertain the parents. Either way, they are kind of cute, and if I had a child to buy them for I probably would. They can be hard to catch in stock at Rogue, but Amazon has a good selection of WOD toys as well. Also check out the selection of adorable children's shirts! Awww! I hope this stuff really does inspire children to train when they get older.
---
 Light Reading Material, Rippetoe-Style… again!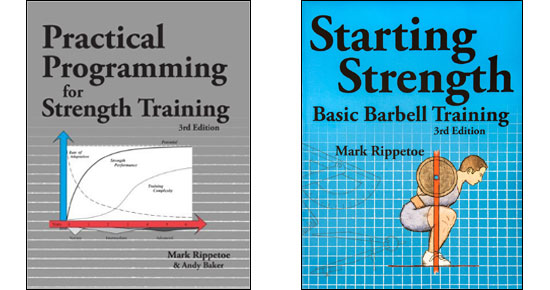 That's right!!! I stole this from last year's guide because it's worth mentioning every year! I'm always recommending Starting Strength by Mark Rippetoe. I think it's an amazing book not only for novice lifters who want to learn proper execution of the major barbell lifts and get on an easy to follow, linear program that all but guarantees immediate gains, but also for experienced lifters who want to educate themselves on the physics and mechanics of these lifts. Everyone should own a copy of this book.
I also wanted to re-include Rippetoe's other best-selling book, Practical Programming for Strength Training. Where Starting Strength left off, this one takes over. This book is just as good for different reasons and it has a spot right next to Starting Strength on my bookshelf. I've stolen the summary from Amazon:
"Practical Programming for Strength Training 3rd Edition addresses the topic of Training. It details the mechanics of the process, from the basic physiology of adaptation to the specific programs that apply these principles to novice, intermediate, and advanced lifters."
I highly recommend both of these; they both have perfect 5-star reviews on Amazon, and for the size of them and the amount of information they contain, they are a steal at only $20 each. Everyone should own these two books. Even if you don't care for Mark, he'll teach you a thing or two.
---
Vulcan Slim Fit Wall Mounted Rig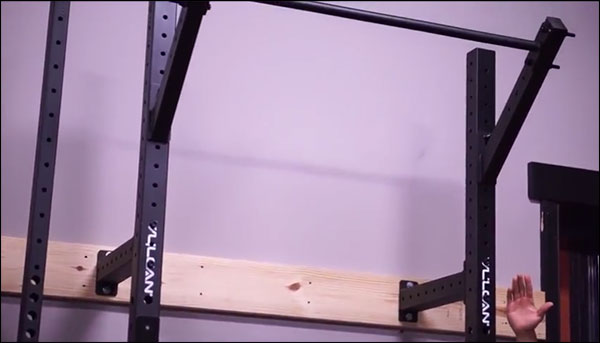 The Vulcan Slim Fit Rig is one of the beefiest space-saving wall racks on the market. It's constructed with 3″x3″ 11-gauge steel, can be installed either 18, 24, or 36-inches from the wall, comes in three different heights to accommodate any almost garage, and since it's not a folding rack with hinges and moving parts, it has no real weight limitations. This rig also comes with an overhanging kipping/pull-up bar that puts plenty of space between your body and the wall, even if you go with the 18″ cross-members.
The unit comes with a pair of J-cups, and optional equipment includes a dip station, safety spotters, and plate storage horns for storing weights on the inside of the rack. Base price is $599 which is reasonable enough, but as you fiddle with options and accessories of course the price goes up.
Slim wall racks are the way to go if you still need to park your car(s) in the garage at night. They eliminate the whole "we just don't have the space for a rack" argument. Folding racks do as well, but folding racks are loaded with limitations, and they require a more in the way of complicated installation. True, folding racks take up even less space when stored than slim rigs do, and they are neat, but I just don't take racks that have no safety options very seriously, and I doubt you do either.
---
Macros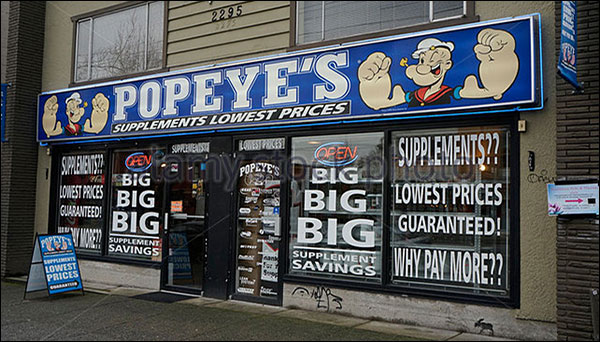 Never dismiss gift cards for supplements or food as a solid gift to a weight lifter, especially if we're talking about a young, struggling student. College kids tend to live pretty hectic lives and they eat like crap – lots of fast food and cheap ramen. Help them get all the gains they deserve with a gift card from the local supplement store, Chipotle, or even a grocery store gift card.
If you want to buy some protein powder for someone, you can almost never go wrong with Optimum Nutrition's Gold Standard Whey. It's tasty, high-protein, loaded with BCAA's, and is an isolate which makes it safe even for the lactose intolerant. It's my favorite (Banana, if you're curious.) Pre-workouts and creatine also make for a considerate gift as well.
---
Training Apparel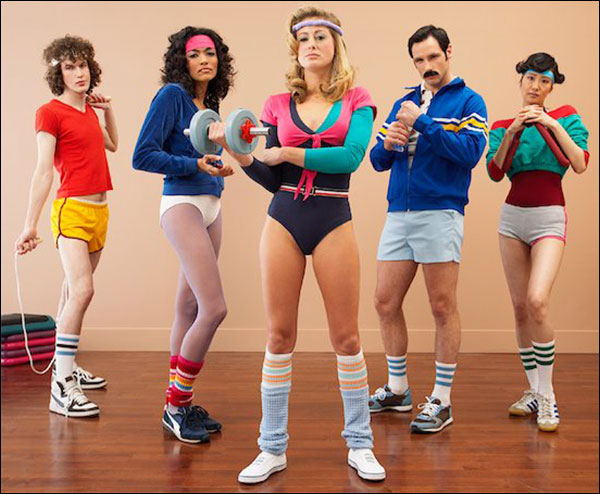 You can almost never go wrong buying someone some t-shirts, tanks, or shorts to train in. It doesn't even matter where you buy the shirts so long as they use high quality shirts. If you know that the gift recipient is a fan of a certain equipment manufacturer like Rep, Vulcan, or whatever, buy them some shirts from that company. Almost all these equipment vendors sell t-shirts.
If you don't know where to buy decent, high-quality training apparel, just go to Rogue. They have far too many American Apparel graphic tees to choose from; and loads of shorts and sweats, socks, and pretty much everything but underwear (don't think they have underwear anyway.) Most Rogue apparel is 3-ships-free so that helps with the shipping. You might also check out Hylete. If you are familiar with them, let me know what you think of their stuff (I've yet to give them a try.)
Man I am really wishing that I had some Garage Gym t-shirts right now… you could have some cool shirts, and then maybe I can buy something from my list. ;)
---
Need Help Picking Out a Gift?
Read this.
---