This article was originally published by Kristoffer Lindqvist on Tsampa.Org.
I wanted to include this DIY adjustable squat box guide because not only does this squat box look sturdy as hell, but I see no reason why this couldn't be used as an adjustable plyometric box as well. Kristoffer is not big on the details when it comes to assembly, but honestly the pictures alone make this pretty self-explanatory. You'll need wood, wood screws, a tape measure, a marking pencil, a saw, and a drill.
Here is the original article. I left a lot of the original links in the article because they link to more of his personal projects. They are pretty damn unique and I thought some people may find it interesting. Good luck and enjoy!
Making an adjustable heavy duty squat box
The renovation of Toffe's Gym continues. With my old squat box having emigrated to Helsinki, it was time to build a new one. Following the "good enough for Mikesell" line of thought, it had to be a much sturdier thing adjustable to at least 10″ (my low box), 13″ (below parallel) and 17″ (high box). The solution was to build a 10″ base box with separate 3″ and 4″ add-on layers – on the Westside tapes, most boxes are also piles of something. The add-ons will also be handy for things like elevated deadlifts. Since I opted for a concrete base for the power rack, I was left with a bunch of treated 2×6″ boards that I now put to good use. Made the box a respectable 24″x26″ (61x66cm), significantly wider than the 18×18″ adjustable squat box from EliteFTS . With nearly 8 meters/26 feet of 2×6″ going into the base box, you can image how heavy this beast is… Once everything was hammered together, I grabbed the magnifying glass and burned the strategic numbers into the wood. Done.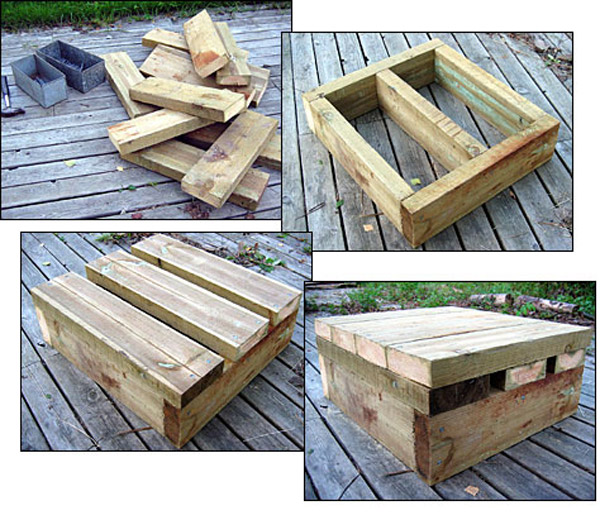 Pile to finish – the building of the 10″ base box.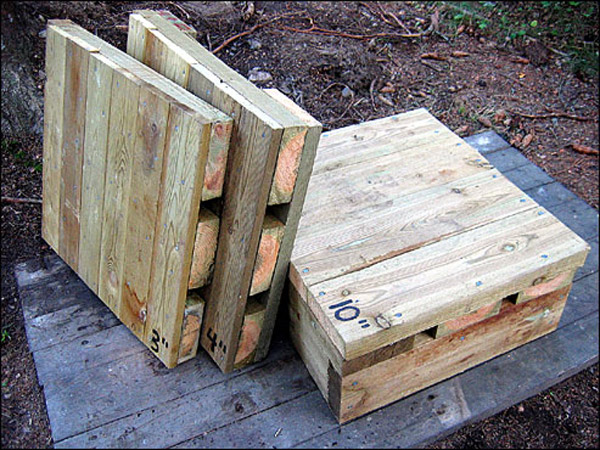 The complete box with 3″ and 4″ add-ons.
"No thanks, I'd rather buy a box and be done with it"
Don't feel like DIY'ing your squat box or plyo box? You can buy them relatively cheap from most fitness outlets. Rogue has a ton of them starting as low as $65 for wood and $69 for metal.