I get asked fairly often whether or not I still like a particular piece of equipment reviewed in the past, or whether or not that piece of equipment is still a good buy. Well I thought it might be fun to go back and revisit some of my old reviews and see exactly where these products are today, and how well they've held up. Did my opinion change? did they last? are they still contenders? and so on.
I'll call this article 'Volume I' just in case people find this interesting. If so, I'll do a Volume II. I'll start with two old reviews:
---
Rogue Abrams 2.0 Glute Ham Developer (GHD)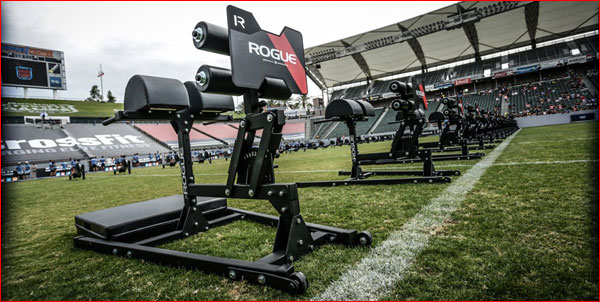 I purchased the Rogue Abrams 2.0 GHD "used" as the '14 Games wrapped up in July. That same year in September I published a favorable review of the Abrams, and its had a home in my garage gym every since. As it stands; three years out; I see no reason whatsoever to get rid of or replace the Abrams with a different Glute Ham Developer.
The Abrams is not a cheap GHD by any means, and actually, the $695 + shipping price tag was about the only con I had when I wrote that review. Now it's not an overly expensive or unreasonably priced GHD either, but $750-$800 to the door is still way out of some people's price range, and while the fact that it hasn't gone up in price over the last three plus years is certainly commendable, that's still a lot of money.
In my over three years of ownership I have had absolutely zero issues with the Abrams 2.0 GHD. It gets used regularly by a handful of people and the swing-arm still works perfectly, the unit is still stable despite no one ever bothering to do an annual tightness check (oops), and the pads and rollers literally look brand new still.
Check out the images below. I've photographed every section of my Abrams paying special attention to the pads, rollers, and swing-arm assembly. You'll notice some minor scuffs and scratches (usually from feet), but no loose stitches, no tears, flat spots, etc. The Abrams is indeed a tank (and yes I cleaned it as not to disguise any potential wear with chalk/dust.)
So in summary, I maintain my positive opinion of the Rogue Abrams 2.0 GHD. I think it was money well spent, and there is definitely something to be said for buying a GHD as durable as this. Lord knows I might have already had to replace a cheap $300 GHD by now; at least the pads and rollers. I have a feeling the Abrams will be with me (and you too) a long damn time.
I should add that Rogue has an economy version of the Abrams called the GH-1 Glute Ham Developer. It is essentially the Abrams GHD without the swing-arm function. The GH-1 has the same rollers and foot plate, same large base, and same dual pads; $155 less cash at $545. No doubt that it will last just as long as the Abrams does.
---
---
---
American Barbell Stainless Steel Bearing Bar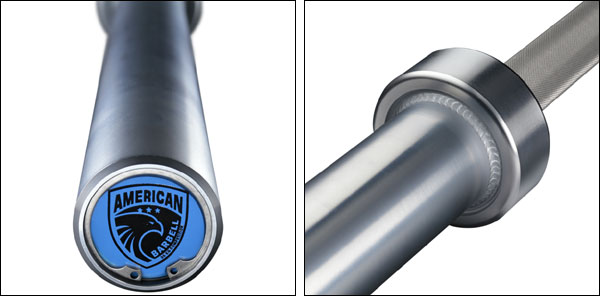 The American Barbell SS Bearing Bar was also given a very favorable review back in 2014. Back then, it was the only stainless steel, competition-spec Olympic bearing bar aside from the $1000+ Ivanko, yet it sold for only $799. It was hands-down one of the nicest, elite-level Olympic training bars on the market. In case you never read that review, I'll sum up why.
The SS Bearing Bar has a 28 mm, 190k PSI stainless steel shaft with moderate knurl. The sleeves are two-piece with a beautiful recessed weld and nearly indestructible hard chrome finish. Those sleeves rotate on high-load, track-based needle bearings that are intended for industrial machinery, and those bearings can handle any conceivable load without slowing, seizing, or failing. The sleeves will spin consistently under any load, and they'll wear better than standard needle bearings used by most other manufacturers.
It's interesting to point out that at the time of that review, I only knew that the bearings were better. How they worked was withheld from me when I sought out that technical information from American Barbell (for that review.) Now; years after American Barbell started using this bearing system; the Swedes have gone this route as well. Since this bearing type is no longer exclusive to American Barbell, I guess it's no longer a trade secret. My point is that this bar was and still is an amazing, professional-grade piece of equipment.
There are two things about the AB SS Pro that I think make it an even better bar now than nearly three years ago when I first reviewed it:
First, this product is now $675 instead of nearly $800. Why? Because Rogue got into the stainless steel market and drove SS prices down. American Barbell has a hard enough time competing with Rogue, so having a higher price was just out of the question. This is kind of a bummer for American Barbell because in the case of the AB SS Oly and the Rogue SS Oly, one could argue that because of the bearings and American Barbell's choice of finish on the sleeves that the SS Pro is a better bar overall.
The second thing is the resilience of the Stainless Steel Oly Bar. This bar simply does not age. Stainless steel is nearly impossible to destroy as it is, but American Barbell's industrial chrome can ward off scratches really damn well. You'll see in the images I've included that there is hardly a mark on the sleeves that didn't disappear when I wiped it down. This bar is just about as beautiful three years out as it was the day I got it, and while it's not a daily bar, it gets used a couple times a week consistently. It always has been a favorite of mine.
So to sum things up, yes my original review of the AB SS Bearing Bar still stands. I actually recommend this bar more often now that I fully understand how the bearing system works, and now that the price has fallen by $125.
Very few Olympic bearing bars rival this one. Matter of fact, I don't think that the majority of athletes out there fully understand how well-built American Barbell's bars really are. Even the bushings in their less expensive bars are over-engineered for this application. They use the best chrome finish available, and assembly tolerances are way tighter than any 9 out of 10 barbell manufacturers. Never dismiss American Barbell when bar shopping.
Speaking of, I have another American Barbell review in the works; the Stainless Steel Elite Power Bar.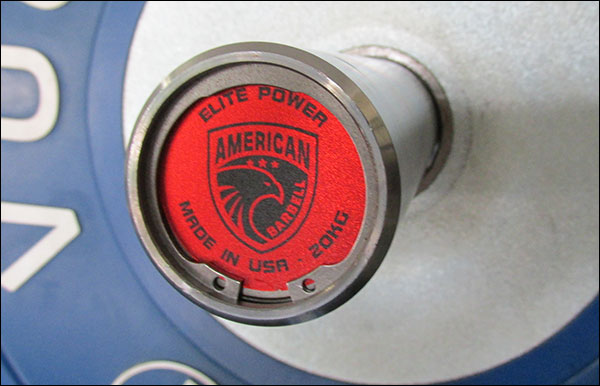 So stay tuned for that. If you enjoyed this review revisiting, please share!
---