As you know, the strength training and CrossFit industry is booming. There never seems to be a shortage of new equipment, new apparel, and new shoes to consider. There's training gear options galore!
Occasionally I like to take a look at all the new gear out there and find products that I think are worth making people aware of. You know, on the off chance they didn't already know of them. Some of them are the newest versions of already popular products while others are just alternatives to existing products. It's nothing complicated. I show you the product, flap my gums about it for a sec, then link to it so you can research it yourself if it appeals to you.
It's just a fun post for me to do. It allows me to take a mini break from the product reviews that I'm working on while still feeling like I'm being semi-productive. Enjoy!
---
So Many Training Shoes!
It's never been easier to find comfortable shoes to train in, that's for sure. CrossFit, jogging, weightlifting, you name it; the big three all offer at least a couple of options for us. That said, Reebok still pumps out new training kicks faster than Adidas or Nike probably ever will, but I'm assuming most folks are okay with that. Personally I'm an Adidas fan, but since I do not want to get any sneakerheads fired up, I'll leave it at that.
Nike Metcon 1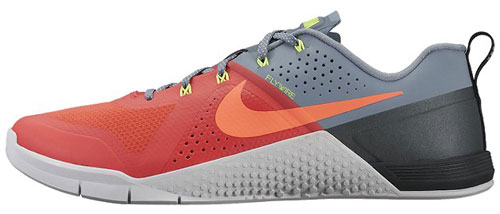 Speaking of Nike MetCons… I maintain that this is a new release since finding them in your preferred color and proper size is still a total pain in the ass. I don't even own a pair yet and probably won't until they are as easy to find as any other shoe.
Feedback is overwhelmingly good on the Metcon 1s. Comfort, fit, style, and support are all said to be great, and there are plenty of color choices. Only complaints I hear are that they aren't as great for the ropes as Nike would have you think, and of course, that fancy Flywire material doesn't seem to go the distance in terms of durability. I hope this isn't true though. I own a pair of Nike Flywire running shoes and they are almost entirely that Flywire material. I'll be pretty pissed if they come apart considering they were $150!
Update: I've purchased Metcons and am not the biggest fan, but on the upside my Flywires are holding together.
Reebok Nano 5.0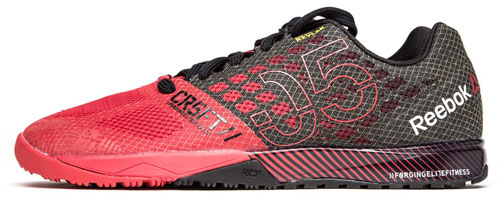 Of course there is also the next Nano in the series, the Nano 5.0. As per usual, it's stronger, lighter, and better for x. This shoe has Kevlar mesh that helps with both durability and air flow, and this shoe also promises high performance and low wear for rope climbs. Price is reasonable at around $129; just a bit higher than the Metcons.
The Nano 4.0 (and even the 3.0) wasn't received nearly as well as the 2.0 was, but maybe Reebok got it right again here with the 5.0. Personally, I've not had much luck with Reebok training shoes; I must have weird feet because I find them to be very uncomfortable. Believe it or not, I wear Superstars over my Nanos for anything non-Oly despite the fact that Superstars are not at all designed for comfort. Again, it must be just me though since everyone and their sister has a pair of Reeboks.
Reebok Nano Pump Fusion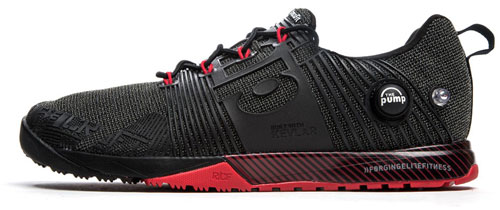 Not much in the way of feedback on these yet; still too new. The Pump Fusions appear to be similar to the Nano 5.0 with the added pump feature (welcome back, 90's.) Essentially the pump locks down a better fit around your foot to help with stability. Like the Nano 5.0, you still get the synthetic Kevlar and RopePro, but it doesn't look like there is a raise in the heel. Pretty pricey at $150.
Adidas Crazy Train Boost Trainers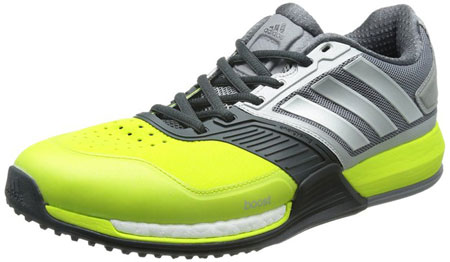 Adidas Crazy Trains are not nearly as mainstream and popular in the CrossFit world as the Nanos and Metcons but word is that they feel and fit great thanks to the Adidas boost foam. Color choices are limited, which sucks, but maybe that will change if these shoes catch on.
If you spend any time reading reviews (like I do!) you'll see that people like the Boosts for anything from squats and deadlifts, to running and climbing. Like I said, I dig Adidas, so I'm likely to give these shoes a shot. They aren't overly expensive at $120.
---
Specialty Multi-Grip Bars
Rogue released no less than three new multi-grip specialty bars in the last month or so; the MG-23, MG-24, and MG-3. Including the OG MG-1 Bar, there is now a total of four variants of this incredible pressing tool. Here are the three new ones.
---
Rogue Adjustable Bench 2.0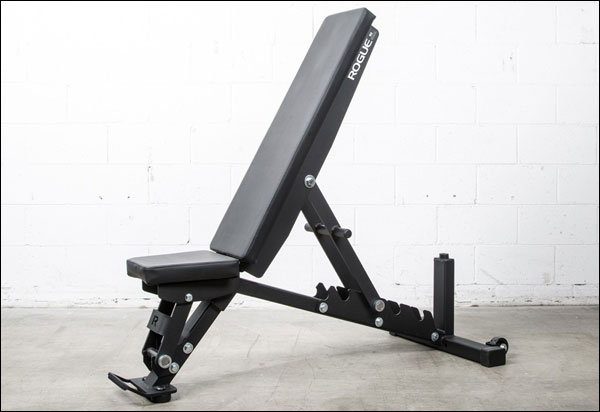 The original Adjustable Bench (AB-2) from Rogue was nice, but the price was higher than even commercial adjustable benches like the Legend 3-way (which is technically a superior bench.) Due to the price, I don't think they sold all that many of them. Certainly not as good of a seller as the Flat Utility Bench.
Well Rogue has finally released an updated version of the AB. You guessed it, another 2.0. This bench is almost $300 less than its predecessor, and without being any less of a bench. The 2.0 has rubber feet, wheels, adjustments for the front seat and the back pad (giving you adjustments from 0 – 85 degrees), and a minimal gap between each cushion; which is a very nice touch.
Like just about all Rogue gear these days, the Adjustable Bench 2.0 is made with 2″ x 3″ 11-gauge steel. The pad height is 17½", the width is 11¼", and the overall length is 52″. The wheels and handle are a nice touch considering the whole unit weights over 100-lbs. Made in the USA. $545 plus shipping (optional spotter deck $95).
---
Rogue OSO Barbell Collars
By now you've come across the original metallic colored aluminum OSO Collars. You can find them all over the place now; Rogue, Amazon, just about anywhere now. Some places have their own unique colors, but Rogue went and had a whole new design made just for them, and boy are they sharp looking.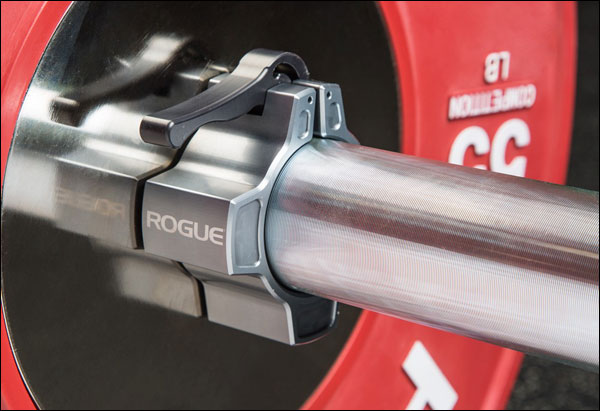 They aren't effectively any different than the original OSO collars. They still are made with aircraft aluminum, have the same locking mechanism, and stay where you put them without ruining the sleeve finish. The only true differences are the shape of the collar and the gray gun metal color. Same pricing as the other OSO Collars at ~$50. Pretty neato!
---
Honorable Mention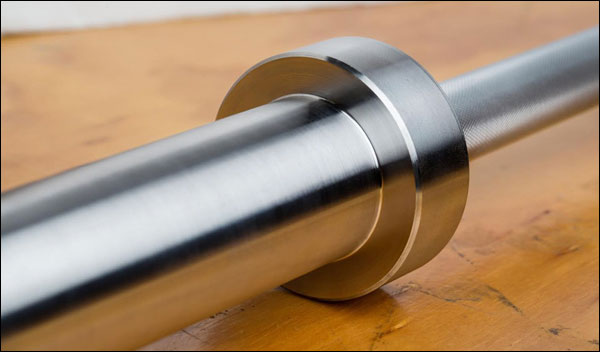 I didn't want to go too much into this bar because it's one of the products that I'm writing a review about.
Rogue recently released a very impressive and professional Olympic bar; the Rogue Euro. It's new, beautiful, and while it appears to be worth every penny, it's pretty damn expensive for a Rogue bar. The Euro is a competition-worthy Oly bar, and if you're a serious Olympic weightlifter, I suggest you check it out. Again, I will be publishing a full review on it here in the future.
That's it for now. Share if you enjoyed… or just to be nice. Either works for me!
---